Warehouse TERRADA to Launch GALLERY DEPOT, Artwork Storage Exclusively for Galleries
- From 8,000 yen / month per 1 tsubo to store artworks in specialized storages -
Warehouse TERRADA will launch GALLERY DEPOT, an artwork storage for galleries from September 1st, 2020 (Tue).
Artistry, rarity, cultural significance, passion of the artists and an extensive spectrum of values encompass artworks. With the scale of the domestic art market expanding, the demand for storage solutions have also gained momentum. To pass on the artworks to future generations without undermining its values.
We commenced artwork storage in 1975, and have been engaged in a diversity of art related services such as transportation, exhibition, packing, restoration and art insurance. In addition, we established TERRADA ART COMPLEX I in 2016 and TERRADA ART COMPLEX II in September 2020 in Tennoz, our home where leading art galleries in the Japanese art scenes are housed. In response to the prospective needs for art storage, we have decided to launch GALLERY DEPOT, an exclusive artwork storage solution for galleries.
There are a wide range of spaces  from 3 tsubo (9.9 ㎡) to 40 tsubo (132.2㎡) which can store paintings, sculptures and every scale of artworks. All spaces are walk-in type rooms. Also, the optimal environment is provided with temperature and humidity control suitable for artworks (temperature at 20℃±5℃ and humidity at 50%±10%), security system, and earthquake-resistant construction. Furthermore, a viewing room is located on site and can be utilized for examining the condition of the artworks and conducting businesses. As the company works towards the advancement of art and culture, we will continue to offer services to support the vitalization of the art market.
Please see the following for details of the GALLERY DEPOT service.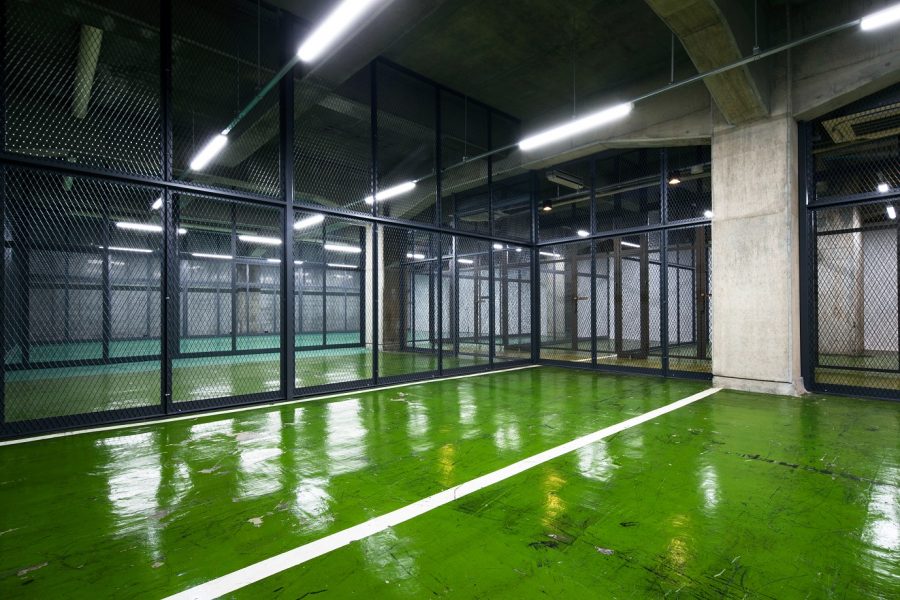 [Overview of GALLERY DEPOT]
URL: https://www.terrada.co.jp/en/service/gallery-depot/
Optimal environment cultivated over the years
Fully utilizing the storage techniques, which Warehouse TERRADA has been developing for fragile items such as wines and media as well as artworks, we offer a comprehensive storage environment with the perfect temperature (20℃±5℃) and humidity (50%±10%), security, aseismatic and fireproof structure.
Viewing room
The facility includes a viewing room which offers a parallel quality environment as offered by the storage rooms.
It can be used to examine the condition of their artworks and conduct businesses.
Usage fee: 2,000 yen (excl. tax) per hour *Advance reservation is required.
Various additional services with security and safety
Pick-ups and transportation are handled by our expert staff with a dedicated specialized vehicle. We also offer art restoration by our specialists, fumigation system equivalent to the national museums and other various optional services (additional fees apply).
– Location: GALLERY DEPOT YOKOHAMAHAZAWA (843, Hazawa-cho, Kanagawa-ku, Kanagawa, 221-0863)
– Floor space and ceiling height: 3.1 – 42.9 tsubo (10.2 m² – 97.2 m²) / 310 cm – 400 cm
– Monthly storage fee: from 8,000 yen (excl. tax) per 1 tsubo
– Opening hours: 9:00 AM – 5:30 PM (open all year round)