MOVIE & AUDIO MEDIA STORAGE
For valuable film, music recordings, and any media easily susceptible to damage. Media is a precious record of history, so we ensure that your items are stored in conditions suitable for preserving them for future generations to enjoy.
FEATURE

A one-stop service for managing video and music content
1. Management of Master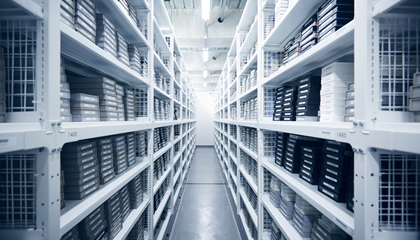 1. Management of Master
We manage movie film stock, video and music tapes. We help our clients preserve their video assets by providing strict temperature and humidity control, disaster prevention measures and a variety of security systems. Our years of expertise have enabled us to build a strong reputation among our clients.
2. Digitization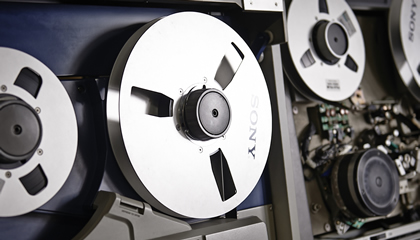 2. Digitization
This service provides digitization of valuable film assets that cannot be re-shot, making it possible to hand them down to future generations. Generating smaller proxy video images and adding metadata from converted content makes video assets searchable, and assists with the task of permanently managing those assets.
3. Off-line storage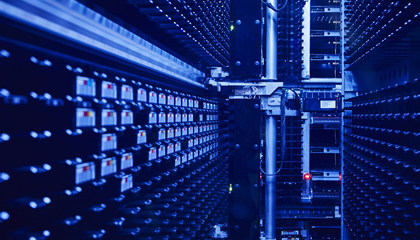 3. Off-line storage
Because video and music files contain enormous volumes of data, they are considered unsuited to storage on in-house servers or cloud services. Using our Off-Line storage, however, ensures that your data is protected securely, outside of a network connection.
4. "Terra Sight" Content Management System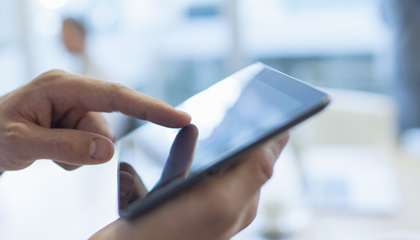 4. "Terra Sight" Content Management System
"Terra sight," our proprietary content management system, allows for sorting and bulk management of video, music and images. This highly versatile system makes it easy to manage search terms and system users.
SERVICE

We provide complete management of video and music assets, from physical storage, digitization and data storage, to management of digitized content.
Off-line storage
Because video, music and image files contain large volumes of data, their long-term storage requires enormous facilities. By combining inexpensive, pay-per-use data management rates with storage unconnected to a network, TERRADA's Off-line storage service provides superior security that avoids network-based attacks. Video stored only on HDD and data stored on DVDs can also be used as a backup.
Video Content Management System
For managing digitized footage, we recommend using Terra sight, which enables previewing of all content. Smaller proxy videos generated from footage stored with TERRADA's Off-line storage can be uploaded to Terra sight, and clients can access and review the full content online. Storage is also available for sound and image files, and the flexible system enables clients to configure their own search terms tailored to their specific content. This also makes it possible to share existing works, add and edit metadata, and place orders for complete data, providing centralized content management.
Management of Video and Music Media
Since 1983, TERRADA's storage services have provided storage of more than 12 million items for more than 500 companies. Although located in the urban center of Minato Ward, our facilities are equipped with earthquake and tsunami countermeasures, and we maintain quality through a secure, robust data center that features item-by-item management and close control over temperature and humidity to ensure full support for the management of valuable client video and music assets.
Film Archive and Tape Reformatting
Production of HD camera VTRs has ended, and soon the use of dedicated video tape will come to an end as well. Ensuring that valuable video assets on tape can be preserved for future generations requires reformatting and digitization. TERRADA offers complete facilities for this entire process, from storage of original tapes to secure digitization within the same facility. Naturally, we also offer coordinated services for ingesting digitized files, assigning metadata and transferring files to Off-line storage.
HDD Data Evacuation Service
With data stored in a complete package on HDD, many clients face the risk of data loss. TERRADA will (1) take custody of the client HDD; (2) verify the content; (3) backup the data; and (4) upload the data to Terra sight, thus preserving and enabling visualization of the content.
Management Service for Medical Video Content
High definition video records in a medical setting involve issues of data volume and security. TERRADA offers a solution to these issues by providing secure storage through our Off-line storage and Time Stamp services, certification of non-alteration of image data, and content management via Terra sight.
Management Service for Public Relations Materials
Video tape, negatives, positives, printed photographs, corporate history, valuable documents... TERRADA provides services for scanning, converting and digitizing these valuable records of a firm's history, making public relations materials easily accessible for viewing and offering bulk management of the resulting data. Highly recommended for preserving records of corporate anniversaries and in-house events.
| | |
| --- | --- |
| Address | Minato-ku, Tokyo |
| Hours of receiving incoming calls (Contact) | 9:00 AM to 8:00 PM (Saturday, Sunday and National Holidays AM 9:00 to PM 6:00) |
| Measures against Disasters | Seismically isolated construction and seismically equipped, movable racks |
| Storage Environment | Temperatures maintained between 10 to 25ºC, with 30-65% humidity (low temperature/low humidity warehouse facilities handle temperatures between -5 to 20ºC and humidity of 35-40%). |
| Security | Multi-layer gated access, surveillance cameras, motion detectors, external security, mechanical security and card keys |
| Certifications | P-Mark |
A Certified PrivacyMark Entity