Warehouse TERRADA Releases New "FUN" Platform for Goods and Services
- Breaking away from conventional storage business to support creation of a unique web service -
MINIKURA, operated by Warehouse TERRADA has launched "FUN" a new platform supporting both tangible items and intangible services (https://contents.fun.jp/en/), a new platform for supporting goods and services.
As the methods of buying and selling goods, services and information become increasingly diverse, MINIKURA has been focusing on the use of information technology in the distribution of goods in particular. Capitalizing on Warehouse TERRADA's IT know-how and breaking away from conventional warehousing services, FUN will provide new functions that can respond to the needs of many people who would like to launch some kind of new business immediately.
In the future, MINIKURA intends to release "FUN connect" as a new feature on the FUN platform, which will allow business operators and site users that wish to provide functions to freely connect with each other. Please see the next page for service details.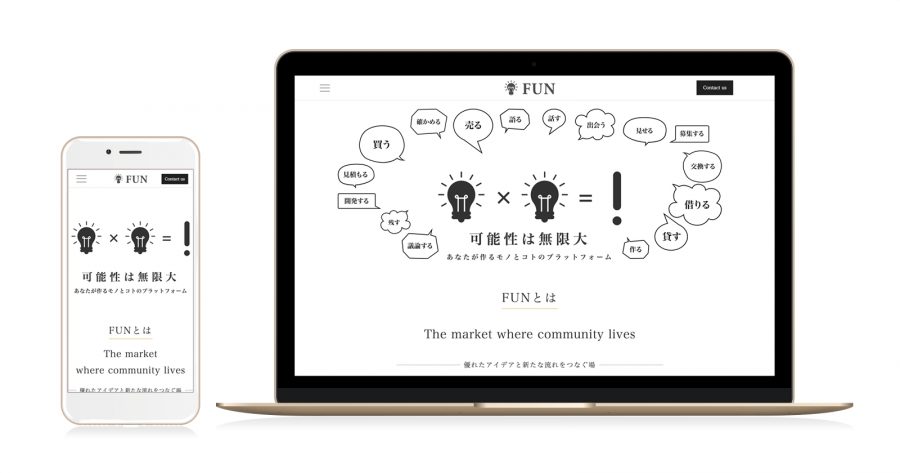 – URL: https://contents.fun.jp/en/
– Functions: (1) website setup (2) EC shop (3) rental (4) reservations (5) connecting to external functions – Fee
| | |
| --- | --- |
| Registration fee | 0 yen (unlimited in number of registered items) |
| Sales commission |  10% |
– External function: WAREHOUSE CONNECT (the first stage)
| | |
| --- | --- |
| Storage fee | 0 yen |
| Shipping fee to warehouse | 0 yen |
| Merchandise registration fee | 0 yen |
| Removal fee | 70 yen – 130 yen/item |
| Shipping fee from warehouse |  700 yen- 900 yen/package |
* Fees may change. Please see the FUN website for details including terms of use.
About MINIKURA
To date, MINIKURA, "a service where everybody can have their own storage from any location," has been providing minikura.com systems and functions to 20 companies and 30 services via API, and intends to actively support more start-ups in the future.