WHAT CAFE to Hold Exhibition Fusing Art and Apparel from November 10th
Under the cooperation of JILL STUART, collaboration items by yutaokuda and Yurina Okada and their original artworks will be on sale

WHAT CAFE, an art gallery cafe operated by Warehouse TERRADA, will have an exhibition under the cooperation of JILL STUART, an apparel brand owned by TSI HOLDINGS CO., LTD. from November 10th (Fri) to November 26th (Sun), 2023.


WHAT CAFE has embraced the "ART IS …" concept, intending to make art more accessible and enrich people's lives. It provides a space for everyone who visits WHAT CAFE to reconsider and rediscover what art is and to explore their own "likes," all while showcasing and selling artworks by various artists. 
This exhibition will feature artworks by 19 artists who have reinterpreted JILL STUART's seasonal concept of "Bloom in the Mirror." Among them are yutaokuda and Yurina Okada, who collaborated with the brand to create original art items. The newly created works for these collaboration items will be showcased alongside them. The venue fuses art and apparel and will offer visitors an innovative new environment and experience.
A free audio guide narrated by an art navigator, Avi, will be available during the exhibition, and her fashion styling for museum visits will be on display.
Through this collaboration, WHAT CAFE will reassess one's perspective of the concept of "ART IS" for various individuals and companies, creating a space where they can make discoveries.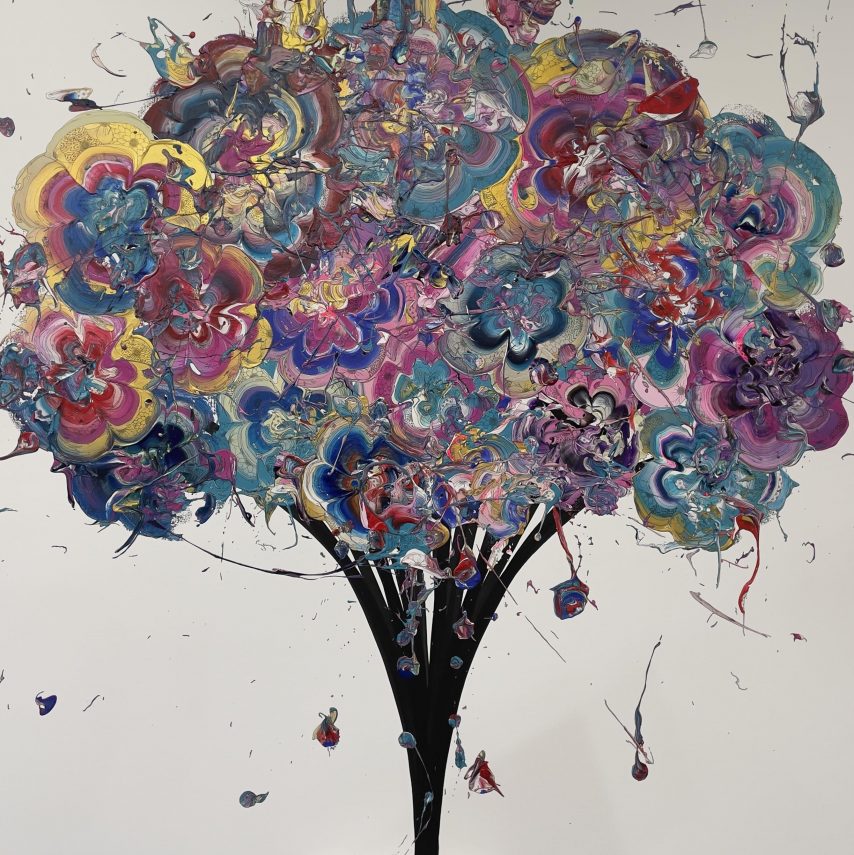 by yutaokuda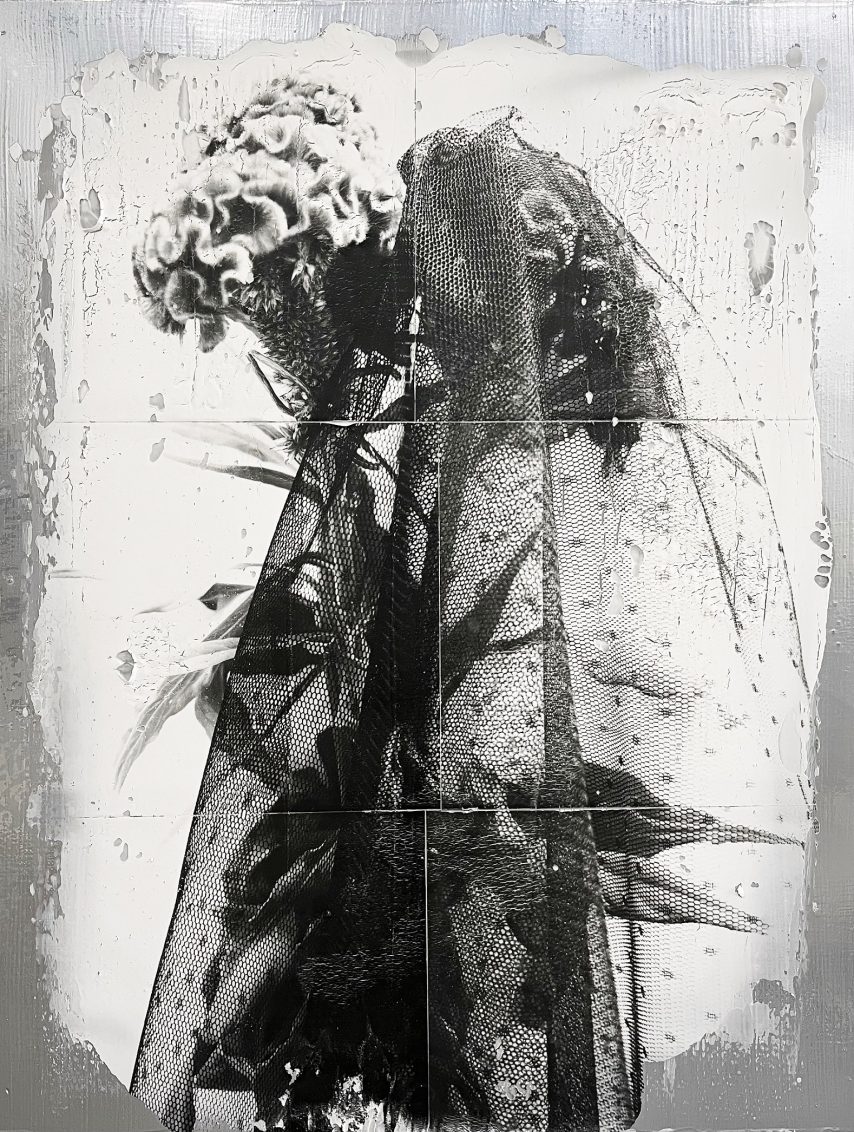 by Yurina Okada
* The original art items for this collaboration will be available at WHAT CAFE, at JILL STUART stores throughout Japan, and on its official online site.
* The items featured in Avi's fashion styling will also be available at JILL STUART stores throughout Japan and its official online site.
Limited time offer of WHAT CAFE Special menu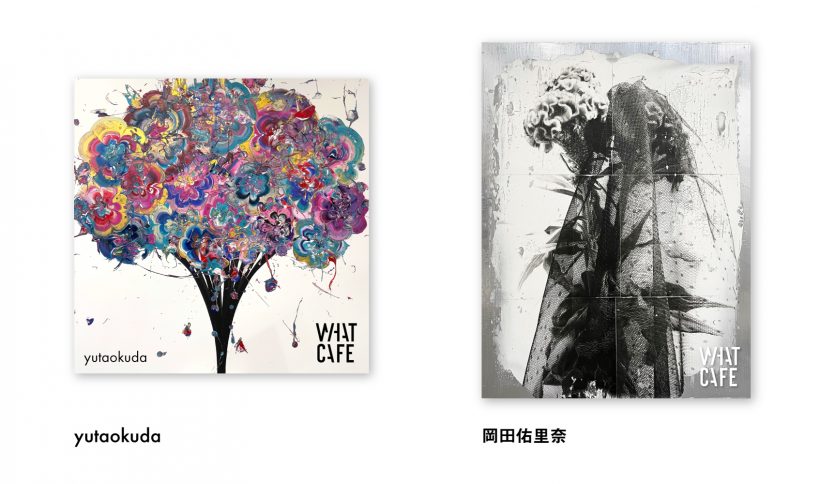 Artist sticker gift
Inspired by JILL STUART's seasonal concept "Bloom in the mirror," WHAT CAFE will offer a menu called "Blooming sweets plate," which expresses women's multidimensional attractiveness. Also, visitors who order this menu will be gifted an artist sticker by yutaokuda or Yurina Okada.
* The artist sticker gift will end upon the conclusion of stock.
Name of the menu: Blooming sweets plate
Price: 1800 yen (including one drink and one artist sticker)
Title: WHAT CAFE EXHIBITION vol.31
Exhibition dates: November 10th (Fri) – November 26th (Sun), 2023
Collaboration artists: yutaokuda and Yurina Okada
Exhibition artists: ayaka nakamura, Midori Arai, Ryota Kanno, Yuki Sakuta, Saori Hasegawa, Rui Sasaki, Makiko Takashima, Yuhi Nishioka, Nimyu, Mana Hirai, Atsuki Fujimoto, Saki Matsumura, Kana Minami, Saya Mimura, Takahiro Yumisashi, Yuri Minagawa, Kaoru Yoshioka
URL: https://cafe.warehouseofart.org/exhibition/what-cafe-exhibition-vol-31
Venue: WHAT CAFE (2-1-11 Higashi-Shinagawa, Shinagawa-ku, Tokyo 140-0002)
Open hours : 11:00 AM – 6:00 PM (Close at 5PM on the final day)
Entry fee : Free
* The schedule may vary depending on the impact of the infection.
* The exhibit may close during the dates above. Please see the WHAT CAFE website for the latest information.
[About WHAT CAFE]
A space to exhibit and sell artworks by up-and coming artists in Japan. It boasts 800 square meters of luminous, expansive floor space. Works on display are constantly updated––a year-round flow of beauty and cool from the new pantheon of creative visual geniuses. This maximizes the opportunities for artists to be seen, be loved, and sell their work. We hold workshops, events, and meet-ups related to the exhibitions, so you can dive deep and meet like-minded art lovers. It's a space to experience art with all five senses while enjoying a meal and drinks. Since August 2022, WHAT CAFE has been holding exhibitions based on the concept "ART IS…" It offers a space to reconsider and rediscover what art is to everyone who visits WHAT CAFE.