Warehouse TERRADA to Open Japan's First Bonded Gallery Venue Utilizing Bonded Warehouse
Creating an environment in Tennoz that brings together artists and artworks from all over the world
Warehouse TERRADA plans to open Japan's premier bonded gallery venue on the site of a bonded warehouse* as part of our business strategy to expand art and culture.

The facility will open at TERRADA ART COMPLEX II, one of Japan's largest gallery complexes, becoming the country's first permanent bonded gallery venue where art collections from overseas can be exhibited, viewed, and stored under bonded conditions. It will feature an environment specialized for the handling of art, including temperature and humidity control, a ceiling height of 3.8m, a security system, and an elevator capable of transporting larger pieces. Preparations are underway ahead of its spring 2022 inauguration in the Tennoz area of Tokyo, a hub of art-related facilities with convenient transportation links from the Tokyo city center and Haneda Airport, making it easily accessible for art collectors both in Japan and abroad.
In the past, art dealers wanting to introduce and recommend art from overseas collections to art collectors in Japan had to take into account tax implications such as customs duties. As bonded zones dedicated to exhibiting and viewing art have not been developed, usage of the bonding system was limited, and it was difficult to purchase foreign art or for overseas galleries to expand into the Japanese art market. Revisions to the Basic Notice of the Customs Law in December 2020 and February 2021 have now allowed the likes of art auctions, gallery exhibitions, and art fairs to be held in bonded areas, and we have pursued to create the first bonded gallery venue in Japan to further revitalize the domestic art market. We have also expanded the existing bonded warehouse at our head office building which has been in operation since 2014. We intend to provide opportunities for art galleries and auction houses both in Japan and overseas to exhibit, view, and trade artworks in our bonded areas, while also building a solid foundation for our art storage services. Linking these two bonded facilities together will allow us to bring overseas artworks to the Japanese art market and provide opportunities for art collectors both in Japan and abroad to purchase them.
As a company working towards the advancement of art and culture, we will continue to open up spaces to the main stakeholders of contemporary art, such as artists, collectors, and galleries, as well as broader fan bases, and support the revitalization of the market for art in Japan. We will also be providing details regarding this facility at a later date.
*Bonded warehouse: A customs area authorized by the Director-General of Customs as a place for foreign cargo to be stored, as per Article 42 of the Customs Law. While there, it can be loaded, unloaded, transported, and stored without being subject to customs duties, etc.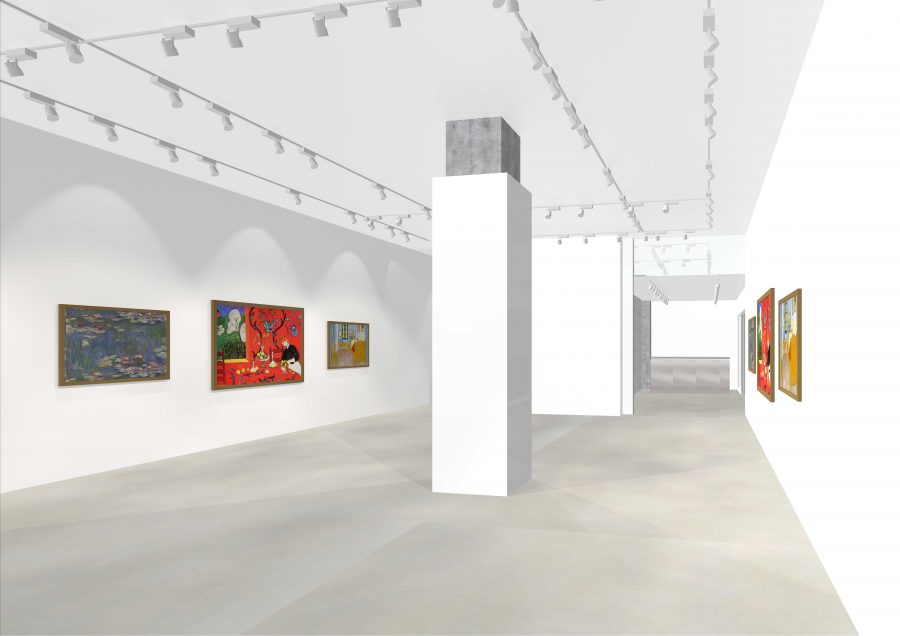 *Illustration
[Bonded Gallery Venue Information (Tentative)] *Subject to change
Location: TERRADA ART COMPLEX II 4F (1-32-8 Higashi-Shinagawa, Shinagawa-ku, Tokyo 140-0002)
Bonded gallery area: 137.87 square meter
Bonded storage area: 13.64 square meter
Ceiling height: 3.8 m
Facilities: Temperature and humidity control, total camera surveillance inside the bonded area for transporting artworks (in accordance with 42-17 of the Basic Notice of the Customs Law), security gate at the entrance to the bonded area (in accordance with 42-17 of the Basic Notice of the Customs Law), a large elevator , etc.