WHAT MUSEUM to Present Talk Event by Japan's leading art collectors "Collector's Talk" on YouTube Live Streaming
The Collectors' Museum of Contemporary Art "WHAT MUSEUM" operated by Warehouse TERRADA will present an exclusive talk event "Collector's Talk" at 3 PM on January 27th (Thu) on YouTube Live Streaming, in association with the Obayashi Collection Exhibition "Self-History." The event features two contemporary art collectors, Takeo Obayashi; President of the Obayashi Foundation, and Ryutaro Takahashi; a psychiatrist.

Click here for the press release (Japanese)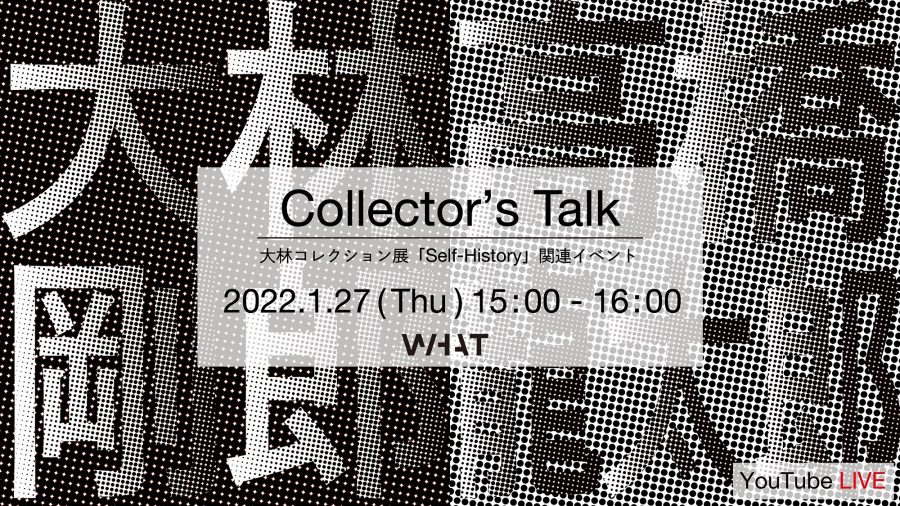 WHAT MUSEUM opened in Tennoz, Tokyo in December 2020. It is a facility to make artists' and collectors' precious art properties that have been entrusted to us accessible to the public. We have used our unique insight as a warehousing company to explore the concept of what an art facility should be. The result is to open up the warehouse to offer the public a look at art that they would not ordinarily have the opportunity to see. The museum exhibits works by artists active in the contemporary art scene side-by-side with the thoughts of the collectors as well as the artists, offering an innovative space for the appreciation of art.
The name of WHAT (WAREHOUSE OF ART TERRADA) implies the cultural value which is gleaming quietly in the warehouse, and the museum exhibits paintings, three-dimensional works as well as architectural models, photographs, movies, literature and installations. We plan and exhibit these diversified arts and cultures in our individual style of museum as a warehouse company in new and unique approaches.