WHAT CAFE, Warehouse TERRADA's Art Cafe, to Hold THE THINKERS Exhibition
WHAT CAFE, an art cafe operated by Warehouse TERRADA will have an exhibition THE THINKERS from December 19th, 2020 (Sat) until January 11th, 2021 (Mon).
WHAT CAFE is a space for promoting art and culture that aims to support up-and-coming artists in the industry. This art space is a combination of a gallery and a cafe, boasting a floor space of 800 square meters (or around 8,611 square feet). Visitors can enjoy meals and drinks while appreciating and purchasing artworks by up-and-coming artists proactive in the Japanese art industry.
This exhibition will focus on the photographic work by Naonori Kohira. There will be portraits of Steve Jobs, Apple co-founder who realized the integration between art and technology, and other legendary figures, who revolutionized the world with counterculture. Also artworks by Art Company OVER ALLS inspired by his photography will be exhibited. Addition to these, the students of Musashino Art University will exhibit artworks and a co-creation project with visitors to the venue, based on the concept of confronting yourself, and those of Kyoto University of the Arts will join this exhibition with a film focusing on Zen and Steve Jobs.
Mainly focusing on the storage of artworks, we have been developing a wide range of art related businesses including artwork restoration, packing, transportation, and exhibitions to pass on the passion of artists and the intrinsic value of art to future generations. Through running facilities that promote art and culture, such as the art materials lab PIGMENT TOKYO and TERRADA ART COMPLEX, Japan's largest gallery complex, Warehouse TERRADA has been working to turn Tennoz into a major center for the arts. Going forward, our goal is to create exhibition spaces that not only serve the main stakeholders of contemporary art such as artists, collectors and galleries, but that also open up contemporary artworks to broader fan bases and help revitalize the market for art in Japan.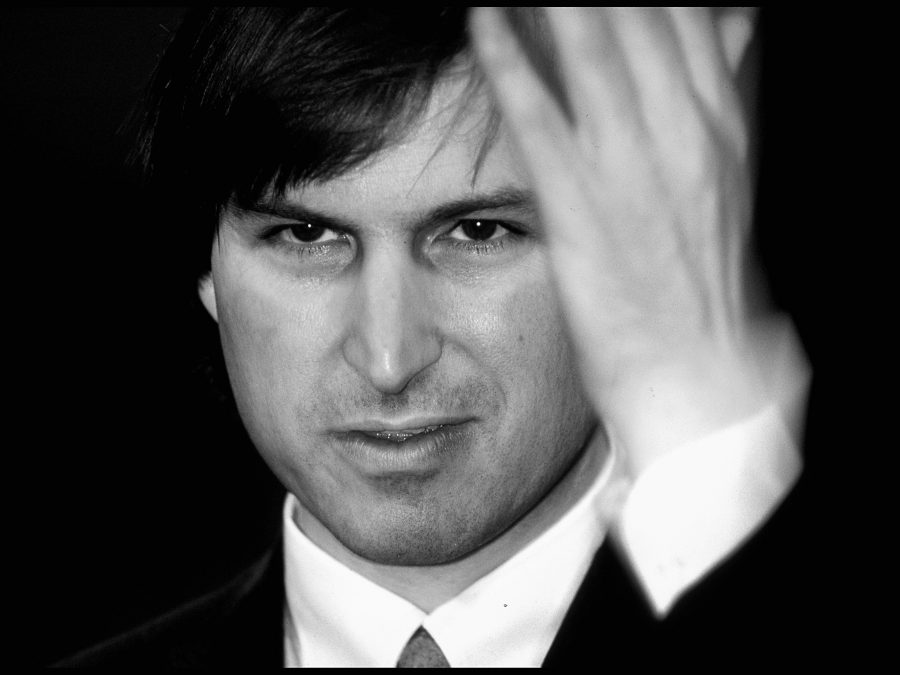 (C) naonori kohira
Exhibiting artists    : Naonori Kohira (photography) and Art Company OVER ALLs (painting)
Project cooperation: some voluntary students of Musashino Art University, and Kyoto University of the Arts
Exhibition dates      : December 19th, 2020 (Sat) – January 11th, 2021 (Mon)
* Closed from December 29th, 2020 (Tue) – January 3rd, 2021 (Sun)
– 24 portraits by photographer Naonori Kohira, featuring Steve Jobs, British fashion designer; Vivienne Westwood and others
– 8 new artworks by Art Company OVER ALLs inspired by exhibiting photographs
– Students of Musashino Art University will carry out a project "NAISEI (self-reflection)" to reevaluate and recognize oneself and become true to oneself like the legendary figures of the exhibition. Based on this concept, they will exhibit artworks and co-create a new piece of work with visitors to the exhibition.
– A film work by Kyoto University of the Arts. Steve Jobs was interested in Japanese Zen before his death. Entitled "Zen and Jobs," they will take photographs associated with Zen, and present a slideshow combining Kohira's photographs.
WHAT CAFE is an art spot that regularly displays dozens of contemporary art pieces created by artists who represent the future of Japan's art industry. By replacing all art pieces at the end of each event, we offer many artists the opportunity to display and sell their artworks, and provide visitors the opportunity to regularly encounter new art. To give as many artists as possible the opportunity to establish themselves, we will also be calling for submissions via our official website, with selected submissions being exhibited. We also hold workshops and events related to the works displayed, and meet-and-greets for art fans. The cafe offers visitors a unique way to experience art with all five senses. And, of course, everyone can enjoy food and drinks sold in the cafe space while surrounded by art.
Facility name  : WHAT CAFE
Business           : Exhibition and sales of contemporary art, cafe
Address            : 2-1-11 Higashi-Shinagawa, Shinagawa-ku, Tokyo 140-0002
Access               : a 4-minute walk from Rinkai Line "Tennoz Isle Station" B Exit, or a 5-minute walk from Tokyo Monorail "Tennoz Isle Station" Central Exit
Opening hours: 11:00 AM – 6:00 PM year-round
Entry fee          : Free
Instagram        : @whatcafe_terrada
U     R     L        : https://cafe.warehouseofart.org