Warehouse TERRADA's Floating Hotel PETALS TOKYO Launches Accommodation Plan with Art Experience
Warehouse TERRADA's Floating Hotel PETALS TOKYO launched an accommodation plan which includes a workshop organized by art materials lab PIGMENT TOKYO from April 14th, 2021 (Wed).
PETALS TOKYO is a cottage-type hotel floating on the waters of Tennoz canal and promoting accommodation for tourists in Tokyo. PIGMENT TOKYO is an art supply research lab that specializes in bringing out "color and expression" by developing the pigment ingredients for color, adhesive vehicles, calligraphy brushes and paint brushes while also being a unique creativity center which fuses an art academy and a museum with an art supply store. PIGMENT TOKYO also offers various lectures and workshops to educate both traditional and cutting-edge materials and techniques in order to share and hand down knowledge.
These two facilities are located in Tennoz where construction has been progressing based on the concept of waterfront with art. Open atmosphere along the canals and places to enjoy contemporary art are bringing many people.
With three accommodation plans currently on offer, the hotel guests can mix their own colors or experience art to enhance their sensitivities through the workshops by PIGMENT TOKYO art experts.
Through operating our art complexes, museums and facilities that promote art and culture, Warehouse TERRADA has been working to pivot Tennoz into a major center for the arts. Wth the accommodation facility, we hope to continue developing new attractions in Tennoz. Please see the following for details of the accommodation plan and workshops.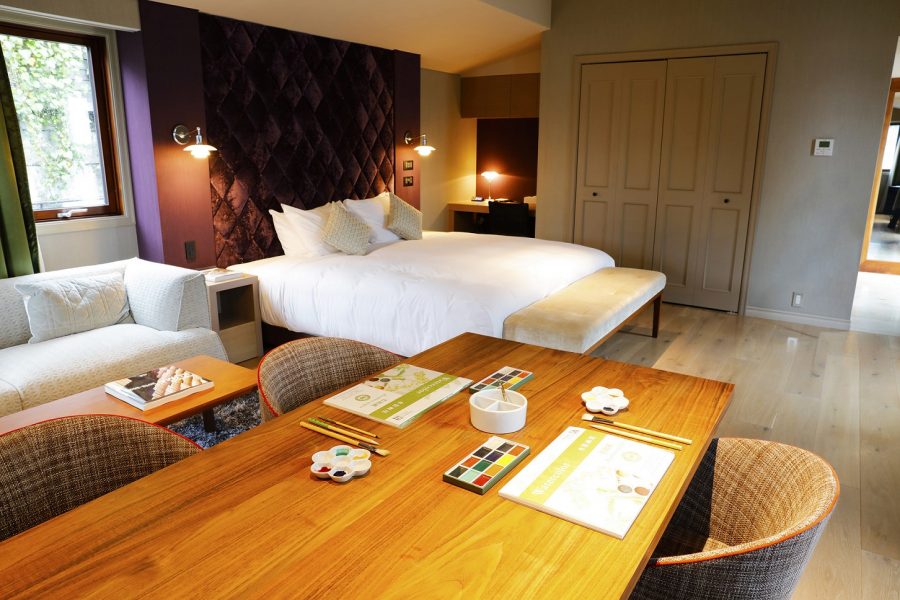 [Overview of accommodation plan]
Title: Accommodation plan with the PIGMENT TOKYO art workshop
A: Guests can experience a private workshop in your hotel room facing the canal
B: Guest can experience a private workshop at PIGMENT TOKYO
C: Guest can join a regular workshop at PIGMENT TOKYO
Commencement date: April 14th, 2021 (Wed)
Rate: 101,200+ yen per night for a room (breakfast included)
Online reservation: https://www.jhpds.net/petals.tokyo/uw/uwp3100/uww3101.do?yadNo=322365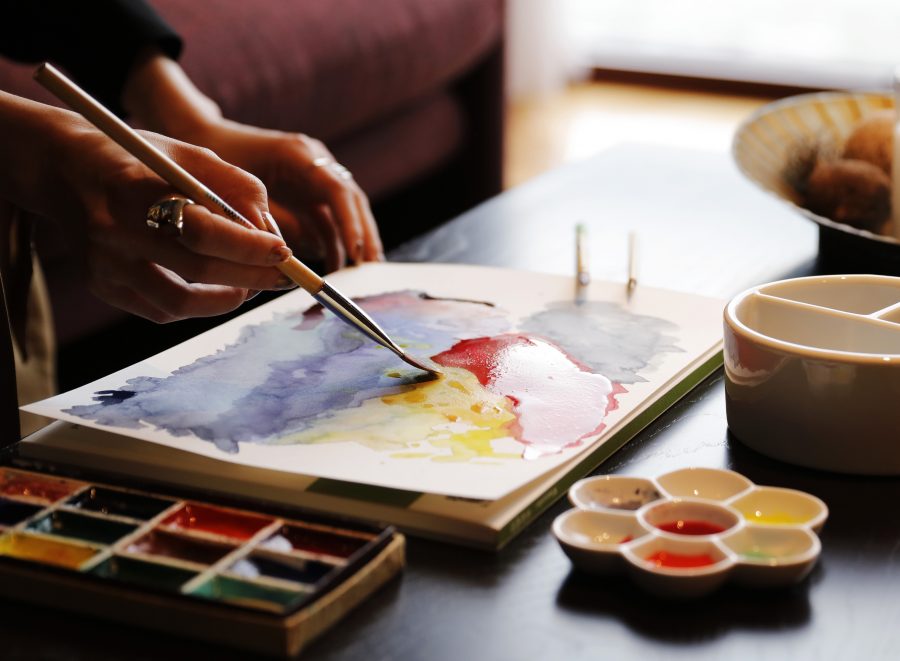 Tennoz Tokyo, a warehouse district that morphed into an art city. From here emerged PETALS TOKYO, a floating boat hotel in November 2020. The complex consists of four multicolored hotel boats anchored beside T-LOTUS M, an event venue supervised by Architect Kengo Kuma. The interiors are all unique and boast a premium feel, and the hotel is located where you can feel the natural waterfront atmosphere.
Name : PETALS TOKYO
Address: T-LOTUS M 2-1 Higashi-Shinagawa, Shinagawa-ku, Tokyo 140-0002
Access : 7-minute walk from Tokyo Waterfront Area Rapid Transit Rinkai Line "Tennoz Isle Station" B Exit
8-minute walk from Tokyo Monorail Haneda Airport Line "Tennoz Isle Station" Central Exit
Rooms : Four rooms (two guests per room, 40–45 m2)
Room facilities and amenities: Bed, sofa, dining table, writing desk and chair, TV, Wi-Fi (free of charge), air conditioner, toilet, shower, towels, bathrobes, humidifier, hair dryer, coffee maker, safe deposit box, iron
Reservations accepted online or by phone
Rate : 88,000+ yen per night for a room (breakfast included)
Requirements: Guests must be 15 years of age or older. No pets allowed.
Official site: https://www.terrada.co.jp/en/service/space/petals-tokyo
Official Instagram: @petalstokyo
*This hotel has an irregular schedule. Check the reservations site to see when it is open.
*By offering guests the experience of staying overnight in small multipurpose boat-facilities, the hotel aims to generate further activity in the waterfront area.
PIGMENT TOKYO is an art supply research lab that specializes in bringing out "color and expression" by developing the pigment ingredients for color, adhesive vehicles, calligraphy brushes and paint brushes while also being a unique creativity center which fuses an art academy and a museum with an art supply store. With pigments in 4500 hues, aged ink sticks, vehicles for paint blending, it offers materials of rare and premium quality created with techniques from all eras and places. PIGMENT TOKYO is taking a unique approach to research, education and popularization of the "expression" resulting from the combination of "material" and "application" of its art supply.
https://pigment.tokyo