Warehouse TERRADA to Hold Special Event ART MARKET TENNOZ, where Visitors May Experience Art First Hand
Look, Hear, Feel, Enjoy, Discover-An Art Market Festival
Warehouse TERRADA as part of our business transmitting art and culture, will be holding the ART MARKET TENNOZ event, where visitors can experience art culture, on February 20th, 2021 (Sat) and February 21st, 2021 (Sun).
The theme for this event is, "Look, Hear, Feel, Enjoy, Discover," and will be held primarily around WHAT CAFE, the art and culture transmitting facility opened in the Tennoz Canal East area in October of 2020. The event will feature displays and sales of artworks, talk shows, workshops, and brilliant light decorations along the canal. The venue will feature nearly 200 pieces of artwork such as paintings, installations, pieces made by artisans who carry on the legacy of traditional Japanese craft work, and live events held within the venue. Visitors will have an opportunity to come across one-of-a-kind works found nowhere else in the world, and perhaps discover a slumbering love of art within themselves. And, in honor of the first opening of this event, we will be holding a gift-giving campaign for visitors. Visitors who come to the ART MARKET TENNOZ venue, answer a survey, and purchase an art piece will receive a novelty gift.
Through running facilities that promote art and culture such as art complexes, museums, an art materials lab and other spaces, Warehouse TERRADA has been working to turn Tennoz into a major center for the arts.
Through this event, we are not only serving the main stakeholders of contemporary art such as artists, collectors and galleries, but also opening up contemporary artworks to a broader fan base and help revitalize the market for art in Japan. Please see the following for details of the event.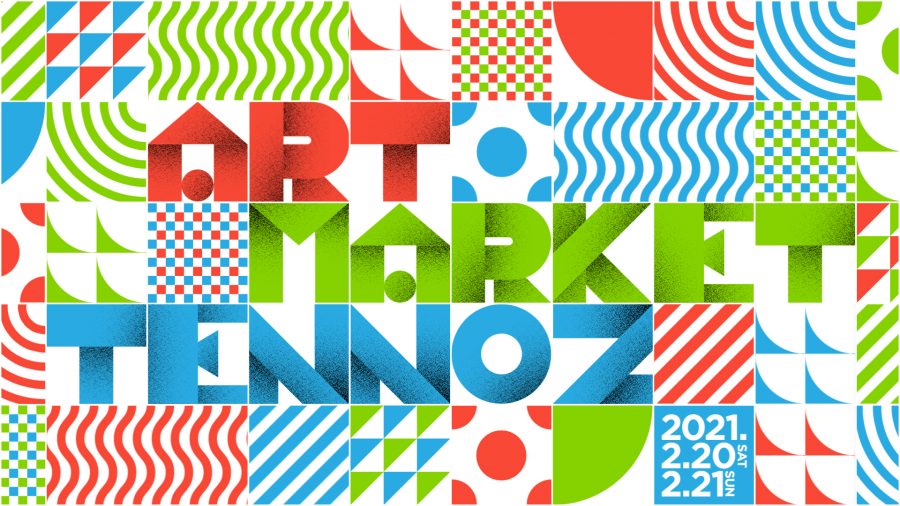 Title: ART MARKET TENNOZ
Date: February 20th, 2021 (Sat) 11:00 AM – 7:30 PM
February 21st, 2021 (Sun) 11:00 AM – 6:00 PM
* An invite-only reception will be held from 6:00 PM to 7:30 PM on February 19th (Fri)
Please see the website for details.
Venue: Tennoz Canal East and its surrounding facilities (WHAT CAFE, B&C HALL, PIGMENT TOKYO, Tennoz Isle third waterfront square, Boardwalk)
Location: 2-1-11 Higashi-Shinagawa, Shinagawa-ku, Tokyo
Access: a 4-minute walk from Rinkai Line "Tennoz Isle Station" B Exit, or a 5-minute walk from Tokyo Monorail "Tennoz Isle Station" Central Exit
Entry fee: Free
URL: https://artmarket.warehouseofart.org
Organizer: Warehouse TERRADA
Co-Organizer: Tennoz Canal Side Revitalization
Cooperation: WATOWA GALLERY, Think-Sync inc.
*This program is an event selected by the Agency for Cultural Affairs' "2020 Nighttime Support Project for Museums and Cultural Resources."
– WHAT CAFE SPECIAL MARKET
This event is an art market featuring the artists of our future. A collaborative event between WHAT CAFE and WATOWA GALLERY, this art market will feature nearly 30 artists, and visitors will have an opportunity to converse with these artists and thereby potentially encounter and discover various works of art. Visitors will further be able to enjoy live events, spectacular live performances by globally renowned performers, and the unmistakable passion of artists one can only experience at the event itself.
– Live performance schedule
On both Saturday and Sunday
1:00 PM Ninja Skill Ballerz / 2:30 PM REGSTYLE / 4:00 PM TATSUYA & Masato Shibata
– Artworks to be exhibited at the Market (Partially)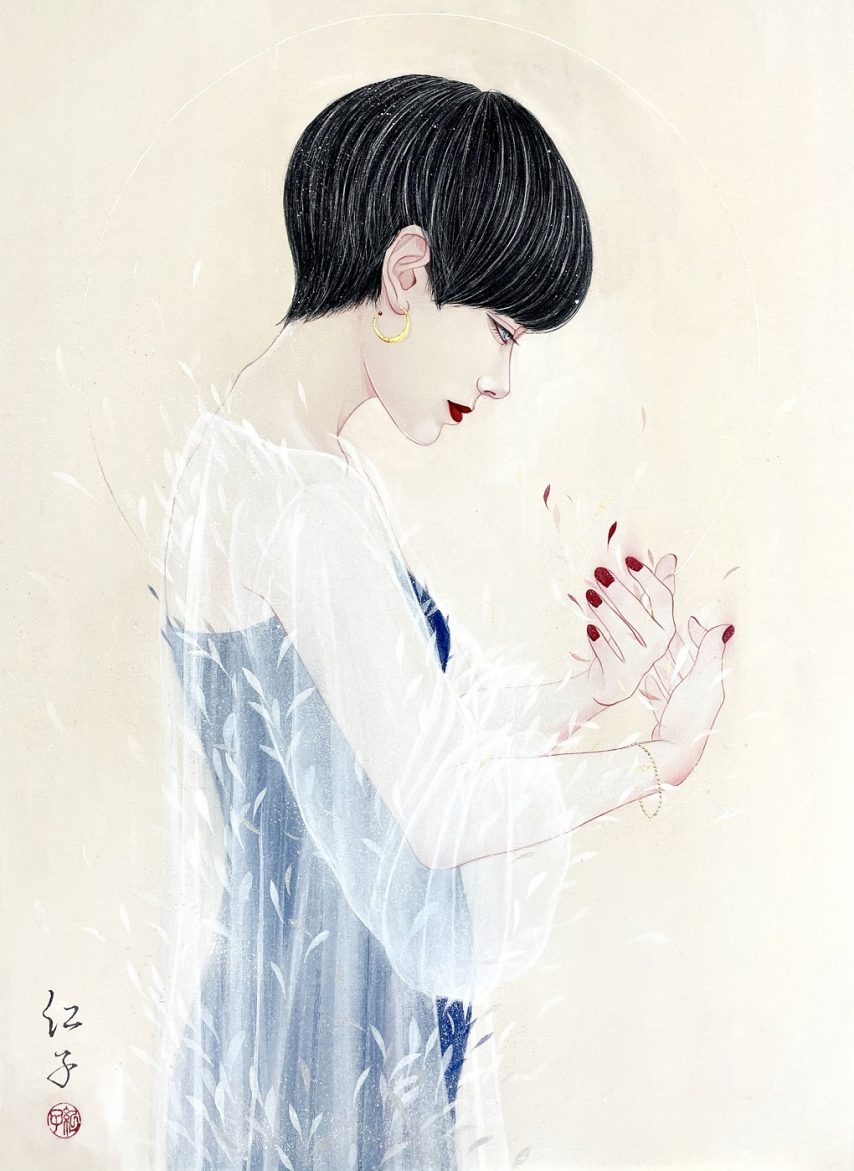 Beniko Choji
Yuta Okuda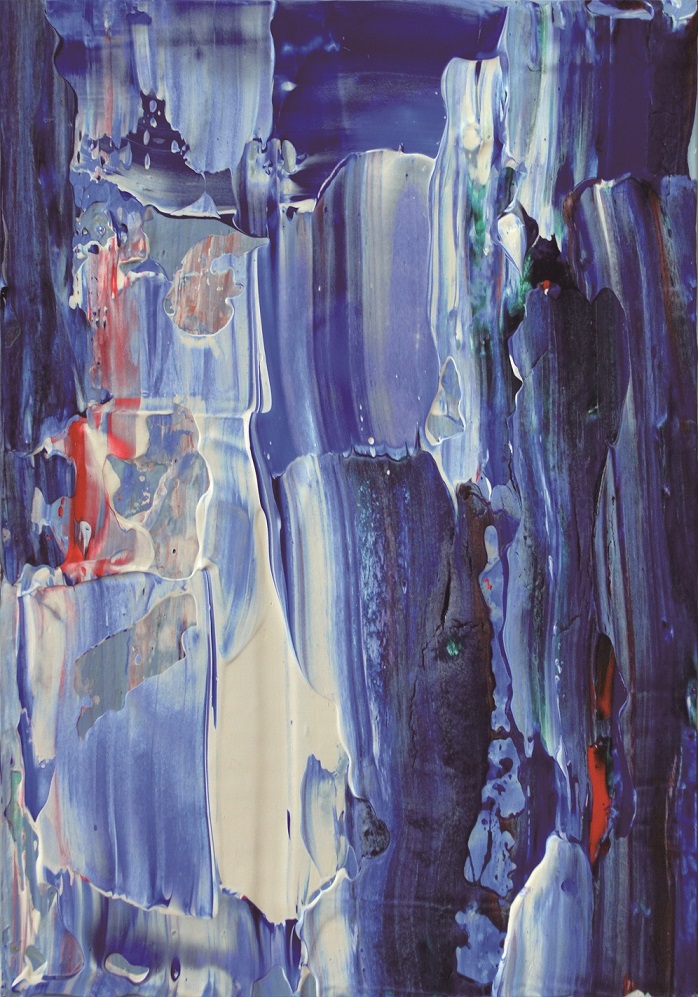 Gou Hayakawa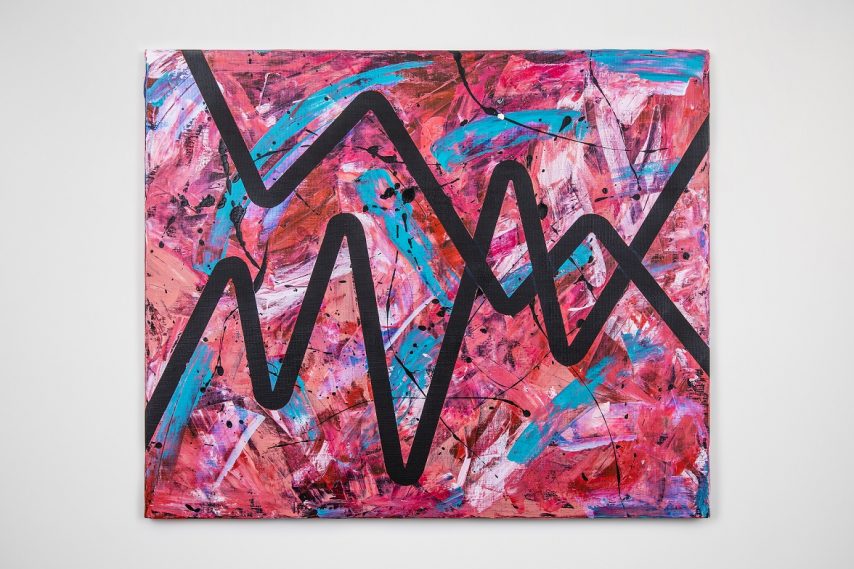 Shinjiro Tanaka
– TAKUMI BORDERLESS
All throughout Japan, there are artisans who set their roots in a particular region, carry on a cultural artistic technique, and work to further evolve the craft they have inherited. These crafts come in many diverse forms, and include, but are not limited to, pottery, glassware, lacquer ware, woodwork, metalwork, dyeing, fabric and bamboo work. Produced by Toshiaki Kawamata and Moriro Murakami, this event will offer both creators the opportunity to display their works with an emphasis on the "artistic perspective" and "product perspective" of the pieces they've made using the "WAZA (skills)" they've studied on their own, thereby transmitting to the world the products of craftsmen who strip down the borders between "art" and "product." The event will also feature live performances and talk shows where visitors can witness for themselves the delicate and superb techniques of these esteemed craftspeople.
*Details regarding the live performances and talk shows of these craftspeople will be announced sequentially on the event's public social media pages.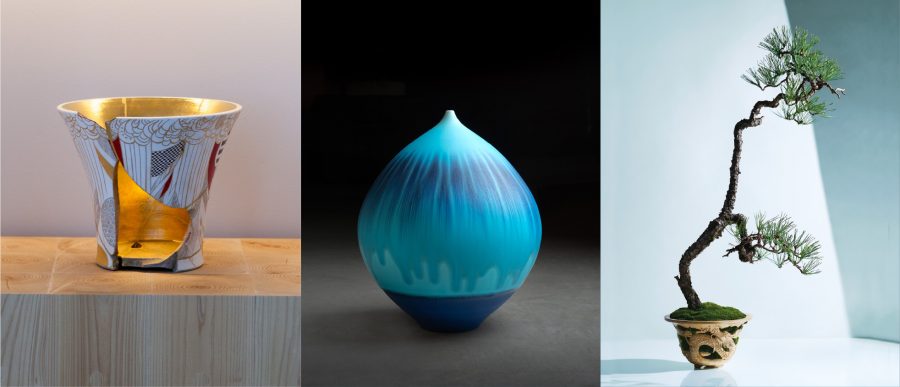 – PIGMENT LAB WORKSHOP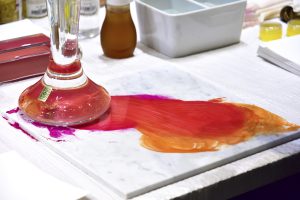 "PIGMENT TOKYO," an art materials lab in Tennoz, will be holding its own original workshop. Two popular classes will be held over just two days, and participants will be able to enjoy creating their own unique paints and artworks. Only for a small, select group, instructors will be leading the class meticulously, so first-timers will be welcome to participate worry-free. Surround yourself in a vibrant array of colors as you look for colors all your own.
Date:
February 20th, 2021 (Sat) 11:30 AM – 12:30 PM "Painting Flowers with Mineral Pigments"/ 3:00 PM – 4:00 PM "Making Your Own Original Watercolors"
February 21st, 2021 (Sun) 11:30 AM – 12:30 PM "Making Your Own Original Watercolors"/ 3:00 PM – 4:00 PM "Painting Flowers with Mineral Pigments"
Charge: 5000 yen per person
Workshop Participation: https://pigment.tokyo/workshop
– Benefits for Visitors
In honor of the first opening of this event, we will be holding a gift-giving campaign for visitors. Any visitors who come to the ART MARKET TENNOZ venue, answer a survey, and purchase an art piece will receive a novelty gift.

* Please refer to the following website for a detailed schedule of the event, the venue, and a list of exhibitors.
https://artmarket.warehouseofart.org
* Depending on the state of the ongoing pandemic, the event may be changed in part, or even canceled. Thank you for your understanding.
WHAT CAFE is an art spot that regularly displays dozens of contemporary art pieces created by artists who represent the future of Japan's art industry. By replacing all art pieces at the end of each event, we offer many artists the opportunity to display and sell their artworks, and provide visitors the opportunity to regularly encounter new art. To give as many artists as possible the opportunity to establish themselves, we will also be calling for submissions via our official website, with selected submissions being exhibited. We also hold workshops and events related to the works displayed, and meet-and-greets for art fans. The cafe offers visitors a unique way to experience art with all five senses. And, of course, everyone can enjoy food and drinks sold in the cafe space while surrounded by art.
U R L : https://cafe.warehouseofart.org
PIGMENT TOKYO is an art materials research lab connecting artistic expression both with tradition and the future, and develops the ingredients for that expression – colorants and adhesive vehicles for mixing paints, calligraphy brushes and paintbrushes – in a unique creativity center fusing an art academy and a museum with an art materials store. With pigments in 4,500 hues, aged ink sticks, vehicles for paint blending, and brushes, it offers materials of rare and surpassing quality created with techniques from all times and places. Also, PIGMENT is taking unique approaches to research, educate and popularize "art materials," their "usage," and furthermore "expression" produced by this harmony.