Warehouse TERRADA to Exclusively-sponsor "artTNZ produced by AFT with APCA"
- Five days from September 17th (Thu), 42* contemporary art galleries at the forefront of Japan and the world will come together at Tennoz Tokyo -
Warehouse TERRADA will exclusively sponsor an art fair "artTNZ produced by AFT with APCA" (hereinafter "artTNZ") (organized by Art Tokyo Association) as part of our business to expand art and culture. We will also offer our art facility TERRADA ART COMPLEX II as the venue.
Mainly focusing on art storage, we have been developing a wide range of art related businesses including artwork restoration, transportation, exhibitions as well as organizing art facilities and supporting young artists. Also, in recent years, we have been committed in the development of the area of Tennoz, our home and launched museums, an art materials lab and a conservation laboratory to make Tennoz as a premier city of art.
TERRADA ART COMPLEX II, which we will offer as the venue of artTNZ, is a multi-faceted facility for arts. Previously a warehouse, it now houses exhibition spaces with high ceilings and there will be a cafe and a garden as a place of recreation for art lovers visiting Tennoz.
Two floors with a total area of 2000 ㎡ will be an invaluable space and an opportunity where 42* art galleries at the forefront of arts in Japan and the world will come together. Visitors will be able to appreciate art and have an opportunity to even purchase artworks. (*revised on September 3rd)
Based on our philosophy of space creation and cultural creation, it is only natural that we acknowledge the significance of Art Tokyo Association which has persistently worked towards the advancement of co-existence with art. We have been sponsoring their events since 2014 and by exclusively sponsoring its new project artTNZ, hopefully we will expand the arts from this location, Tennoz to the world.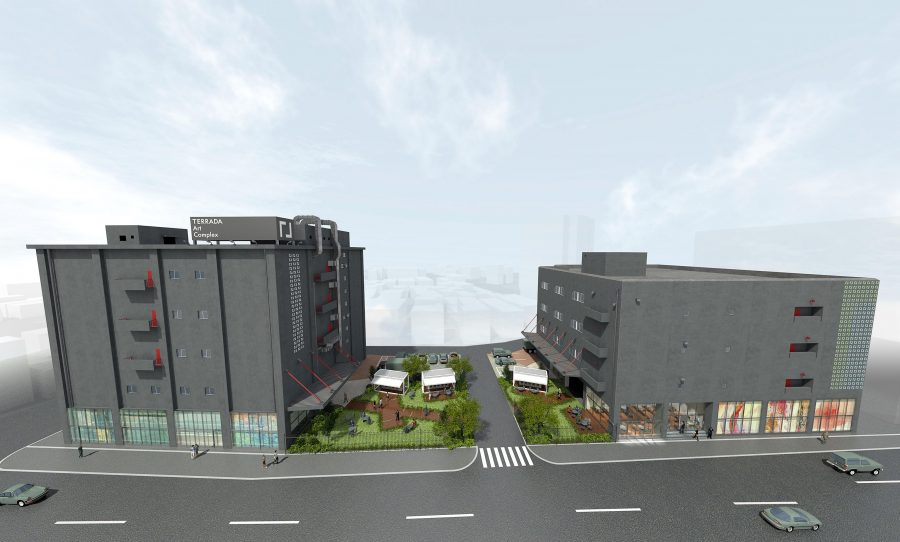 [Overview of artTNZ produced by AFT with APCA]
Dates        : September 17th* (Thu) – September 21st (Mon), 2020 (*for invited guests only on September 17th)
Venue       : TERRADA ART COMPLEX II (1-32-8 Higashi-Shinagawa, Shinagawa-ku, Tokyo)
Organizer: Art Tokyo Association
Co-organizer     : Association for the Promotion of Contemporary Art in Japan
Special sponsor: Warehouse TERRADA
Official website: https://art-tokyo.jp/
Ticket       : Advance reservation required (Admission free)
Application will be open on August 7th from noon on the official website (limited to a maximum of 300/ admission free)
4F [Section T]
104GALERIE / Art Front Gallery / Contemporary HEIS / YUMIKO CHIBA ASSOCIATES / imura art gallery / Taka Ishii Gallery / KOSAKU KANECHIKA / TOMIO KOYAMA GALLERY / MAHO KUBOTA GALLERY / TARO NASU / Takeda Art / GALLERY TARGET / Sho+1 / GALLERY SIDE 2
3F [Section A]
gallery21yo-j / Gallery 38 / AIN SOPH DISPATCH / ARTCOURT Gallery / COHJU contemporary art / DMOARTS / FINCH ARTS / hpgrp GALLERY TOKYO / Yoshiaki Inoue Gallery / Gallery Kazuki / KOKI ARTS / GALLERY KOGURE / LAD GALLERY / LOKO GALLERY / MARUEIDO JAPAN / MEM / MORI YU GALLERY / Gallery Nomart / GALLERY RIN / Rentogen Geijutsu Kenkyujo Junbishitsu / SAI GALLERY / SH ART PROJECT / STANDING PINE / Tachibana Gallery / TEZUKAYAMA GALLERY / the three konohana / TOMOHIKO YOSHINO GALLERY / YOD Gallery (*revised on September 3rd)
[About TERRADA ART COMPLEX]
Warehouse TERRADA has been developing a wide range of art related businesses including artwork restoration, transportation, exhibitions as well as organizing art facilities and supporting young artists. Also, in recent years, we have been committed in the development of the area of Tennoz, Tokyo. Following the launch of TERRADA ART COMPLEX I in 2016, TERRADA ART COMPLEX will be open in September, 2020. It will also have a cafe and a garden to make it a place of recreation for art lovers visiting Tennoz.
U R L: https://terrada-art-complex.com