ARCHI-DEPOT MUSEUM's Special Exhibition "Tokyo Trunk Room" by Akira Takayama/Port B
Dates: February 8th, 2020 (Sat) - May 31st, 2020 (Sun)
ARCHI-DEPOT MUSEUM, operated by Warehouse TERRADA, will hold a special exhibition entitled "Tokyo Trunk Room" by Akira Takayama/Port B from February 8th (Sat), 2020 to May 31st (Sun), 2020 in Room B.

ARCHI-DEPOT MUSEUM is a storage and display facility specializing in architectural models that has held a variety of exhibitions over the years.
This exhibition is an experiment designed by theater director and artist Akira Takayama (Port B) to showcase the true face of modern Tokyo, expressing its reproducible urban infrastructure and distinct features in the form of a model. Akira Takayama's theatrical methods will transform the exhibition area into a space that changes and grows daily, in connection with the city of Tokyo. This exhibition can be revisited as many times as you like over the course of its exhibition period. We will be releasing more information and details on this event through our official website (https://archi-depot.com/en/exhibition/akira-takayama_portb).
Notes on "Tokyo Trunk Room"
If "models" are an imitation of something, theater – which started from the "imitation of gestures" – should be a perfect match with models. In the case of theater, imitation took certain forms – or in other words became "models" – and thus gained independence from magical rituals and turned into a performing art. For example, "dengaku" was born when "ta-asobi", a ritual praying for a good harvest from the rice fields, was imitated with gestures gradually getting fixed. This meant that a site-specific activity that could only take place in rice fields was now moveable to any place, becoming a performing art that could be repeated. In other words, theater is in its essence a model, and that is exactly why it can be performed/reperformed at any location.
The sites of performing/reperforming have been called "stages", but nowadays the stages of shrines and theaters mostly host degraded models: if you want to find fresh models, you'd rather go out to the city. Watching Tokyo in this light, you realize that this city doesn't have many originals that can only materialize at a certain place, and that it is full of models. Ubiquitous models are concentrated here more than any other city around the world, and these are used by many people that perform/reperform them on their own in their distinct ways. People that handle those models in interesting ways emerge, giving birth to urban activities and updating lifestyles. Paradoxically, that has become the originality of the "city of models" that is Tokyo.
I hope that we can unfold Tokyo's paradox in a positive manner in ARCHI-DEPOT MUSEUM, a place where models of architecture are displayed.
Akira Takayama
[Overview of the Exhibition]
Title: Tokyo Trunk Room
Dates: February 8th, 2020 (Sat) – May 31st, 2020 (Sun)
Venue: ARCHI-DEPOT MUSEUM – Room B (2-6-10 Higashi-Shinagawa, Shinagawa-ku, Tokyo 140-0002)
Open Hours: Tuesday – Sunday, 11:00 AM – 7:00 PM (Admission until 6:00 PM), closed on Mondays
(but open when Monday is a public holiday, then closed the following Tuesday)
Admission: Adults 3,100 yen / Students 2,000 yen / 18 and under 1,000 yen
* Free admission for visitors with a physical disability certificate and one of their carers
* Presentation of your school identification card indicating your age or a disability certificate will be required on admission.
* Ticket: Online ticket system
* Including the admission for the exhibition Room A "The Classic Hotels – Evolving tradition and beyond -"
* Re-entering multi times is allowed to the Room B "Tokyo Trunk Room" on presentation of the special pass.
Organizer: ARCHI-DEPOT MUSEUM
Concept, Direction: Akira Takayama
Space Design: Keigo Kobayashi
Art Direction : Hironori Oooka
User, Travelogue: Shotaro Ichihashi, Issey Enomoto, Kyun-Chome, Koh Kira, Ken Lo, Shiro Zirai, Saki Tanaka, Yuko Tanaka, Riku Natsui, Fukutaro Noguchi, Mayumi Miyasaka, Hayate Watanabe
Research, Casting: Saki Tanaka (Port Urban Research Center)
Casting Assistant: Ayumi Seki
Special Thanks: Moe Itaya
Translation: Azusa Suga
Project Management: Yurie Nakajima
Production: Port B
U R L :https://archi-depot.com/en/exhibition/akira-takayama_portb
(Partially updated on February 6th, 2020)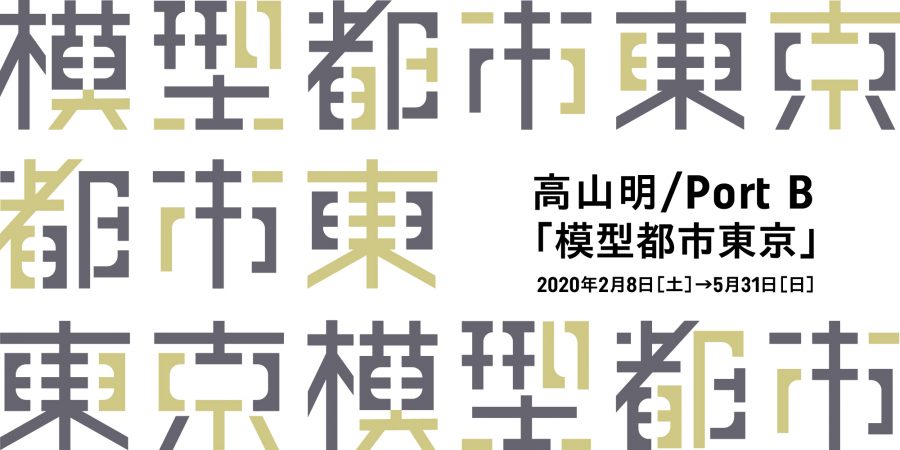 Port B was founded in 2002 in Tokyo. It is an artist collective, with Akira Takayama at the center, which changes its composition depending on the specific form of the current project. Port B develops different artistic activities like installations in urban spaces, tour-performances, experimental social projects, lecture performances, and sight-seeing tours. The starting point for each project is: "What is performance art?" It thereby expands the possibilities of performance art and searches for new ways in which the performance art can connect with society. http://www.portb.net/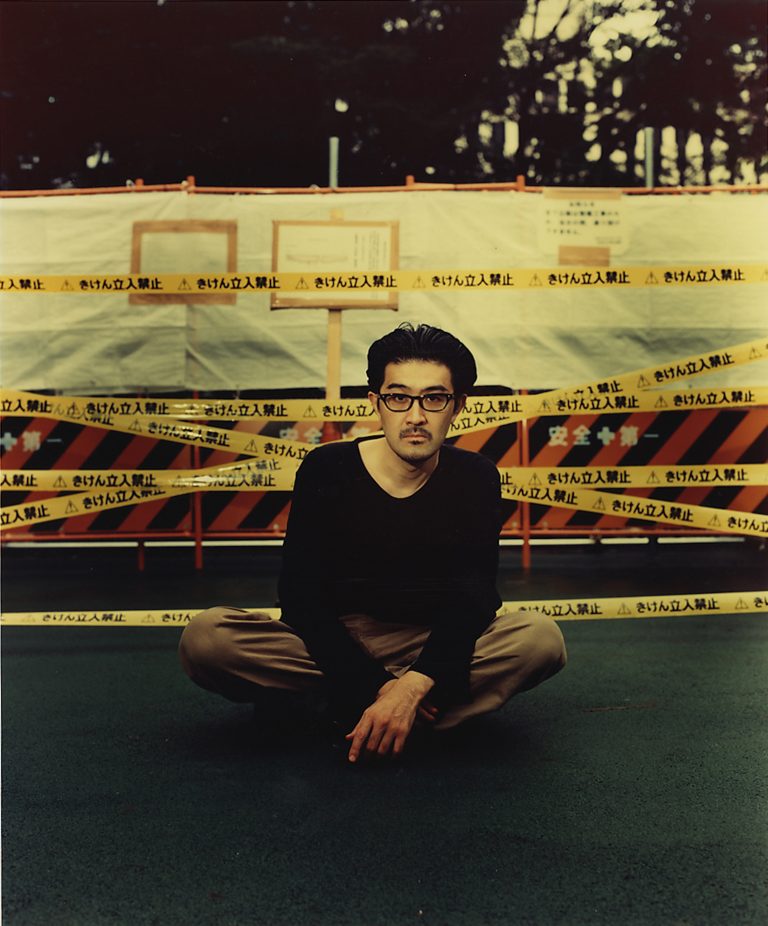 Images: Yasuyuki Emori
Born in 1969. Theater director/artist. Professor at Tokyo University of the Arts Graduate School of Film and New Media.
He founded the artist collective Port B in 2002. His work, which intersects with actual cities and societies, has been exhibited around the world. In 2013 he founded the Port City Research Center, which seeks to apply theatrical ideas to tourism and urban planning as well as social praxis and media development.
2019 "Wagner Project" Künstlerhaus Mousonturm, Frankfurt (Germany)
2019 "A sequel to Maebashi Liturgia Horarum – Akatsuki no mura Walk" Arts Maebashi, Gunma
2019 "Public Speech Project" The Aichi Triennale2019, Aichi
2019 "Compartment City Tokyo" TOKYO2021, Tokyo
2019 "McDonald's Radio University" 21st Century Museum of Contemporary Art, Ishikawa
2019 "Heterotopia Riga" Homos Novus Festival 2019, Riga (Latvia)
2019 "McDonald's Radio University" Roppongi Art Night2019, Tokyo
2019 "New Tokyo School Excursion Project: Fukushima Version" Theater Commons Tokyo '19, Tokyo
2018 "Heterotopia Abu Dhabi" Durub Al Tawaya, Abu Dhabi (UAE)
2018 "McDonald's Radio University" Misa Shin Gallery, Tokyo
2018 "New Tokyo School Excursion Project: Japanese Orphans in China Version"
2018 "New Tokyo School Excursion Project: Kurd Version" Tokyo
2018 "McDonald's Radio University" Hebbel am Ufer, Berlin (Germany)
2018 "Our songs – Sydney Kabuki Project" 21st Biennale of Sydney, Sydney (Australia)
2017 "Tokyo School Excursion Project: China version" Tokyo
2017 "Tokyo School Excursion Project: Thailand version" Tokyo
2017 "Wagner Project"KAAT Kanagawa Arts Theatre, Yokohama
2017 "Beirut / Heterotopia" Sharjah Biennial: Beirut Chapter, Beirut (Lebanon)
2017 "Some Lessons to Feel: Something Far is Near, Something Near is Far" Koganecho Bazaar, Yokohama
2017 "Piraeus / Heterotopia" Fast Forward Festival, Athens (Greece)
2017 "McDonald's Radio University" Künstlerhaus Mousonturm, Frankfurt Germany)
2017 "Tokyo School Excursion Project: Taiwan version" Tokyo
2017 "Beitou / Tokyo Heterotopia"(Theater Commons 17, Taiwan Culture Center, Tokyo
[About ARCHI-DEPOT]
ARCHI-DEPOT is a project aiming to raise the value of architectural models and architectural culture through its services.
– ARCHI-DEPOT MUSEUM
https://archi-depot.com/en/
An exhibition facility in Japan that specializes in architectural models. There are two types of exhibition spaces, and the exhibitions are presented under the particular concept on a temporary basis. The exhibits range from studies to complete models created by Japanese and foreign architects and architectural firms who are active in both Japan and overseas. ARCHI-DEPOT MUSEUM offers new experiences and encounters with architectural models as a new style of "museum where you can learn, enjoy, and be moved."
– ARCHI-DEPOT ONLINE
https://online.archi-depot.com/
The world's first online service offering storage functions in addition to viewing features and the ability to create portfolios of architectural models for the purpose of introducing the culture of architectural models and up-and-coming architects to the world.
[Tour of Architectural Model Warehouse]
ARCHI-DEPOT MUSEUM's architectural model storage was renewed in May 2019.
It is only open to visitors of the museum for a limited time.
– Application required on the day (First-come, first-served basis)
– Please refer to the website for the time schedule
U R L : https://archi-depot.com/exhibition/backroom-visiting