Warehouse TERRADA commenced Sale of Bordeaux Primeur 2018 vintage at TERRADA WINE MARKET
- Offering one-stop service from purchase to management -
Warehouse TERRADA started special sale of Bordeaux Primeur 2018 vintage at TERRADA WINE MARKET, our online wine market service.
Special website: https://store.terradawinemarket.com/campaign/primeur
TERRADA WINE MARKET is an online wine store with only a few highly desirable selected importers and liquor shops. Today, Warehouse TERRADA is pleased to announce that we have commenced the special sale of Bordeaux Primeur, an extremely rare wine in Japan, in cooperation with TOKUOKA CO., LTD., a pioneer of Primeur sales in Japan, and Legrand & Co., a renowned wine merchant from France. Primeur is an exclusive purchase method unique to the Bordeaux region for pre-ordering wine that is still aging in the barrel.* While there are generally multiple wine distribution channels from winemakers, importers, wholesalers and retailers, Primeur wine ensures delivery via the most direct route from chateaux to consumers, hence the wine will be purchased at its paramount condition.
It has been said that 2018 was a great vintage year, and with the crop yield quite scarce, the prices are expected to be high. Also, prior purchasing the primeur can be stored in TERRADA WINE STORAGE, our online wine storage service which stores wine from 90 yen per bottle per month.
Warehouse TERRADA continues to enrich your life with wine by offering one-stop service from purchasing to storing and managing.
* To make wine, grapes are pressed, fermented, and matured in a wood barrel for a long time. Then it is bottled and shipped between spring and summer after three years.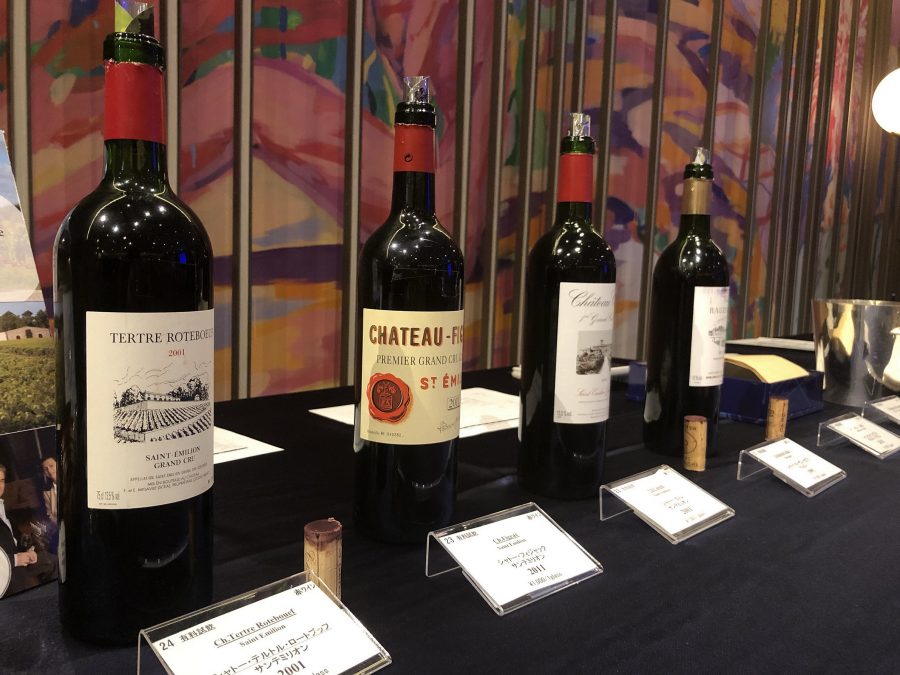 * A scene from Primeur tasting event in 2018
[Feature of 2018 vintage]
It was a fully mature great vintage. Due to ample rainfall during the winter and early summer, and the temperature increased, a large amount of mildew grew, which seriously damaged grapes causing the crop yields to be on a minimum, however, after a long spell of hot and dry weather during the end of summer to the harvesting season, it resulted in high quality grape with the smaller number of clusters, the smaller size, the darker color, and the healthier condition. Cabernet Sauvignon and Cabernet Franc were undoubtedly marvellous, as well as the Merlot also quite superb. Making it a well balanced solid vintage year.
[Information about Bordeaux Primeur]
The word "Primeur" means "young wine still in a barrel" in French. The grape of the wine is harvested in Fall and will be ready to ship after 2-3 years. (In case of the 2018 vintage, it will be shipped in 2018 and thereafter.) "Bordeaux Primeur" which are wines that will be bottled to the open market in the future are available to pre-order. The benefits of "Bordeaux Primeur" are that the price of wine are much competitive compared to the market listed price, and popular wines are are much more accessible for purchase from "Bordeaux Primeur." Bordeaux Primeur was originally established to obtain funds as early as possible by winemakers but has become a traditional calendar event in spring every year.
[About TOKUOKA CO., LTD.]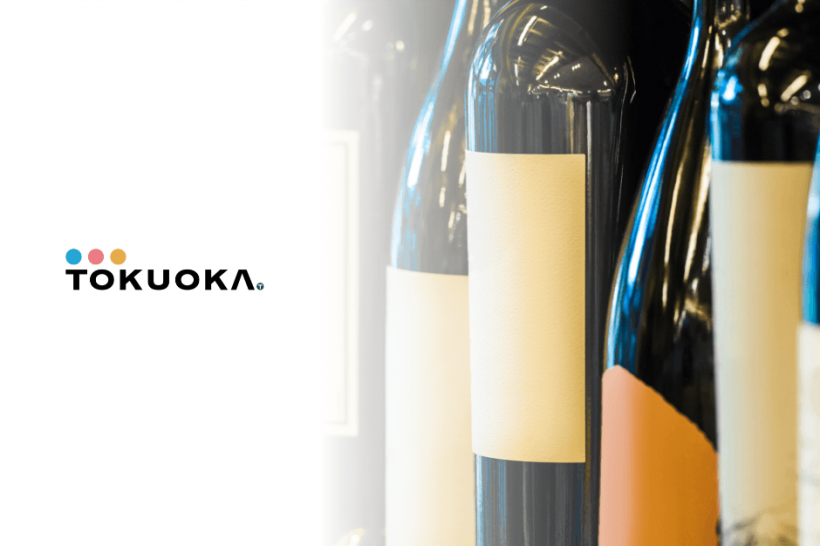 Established in 1874. Launched the business of wine importing from Europe in early 1980s. One of the top Bordeaux wine importing companies in Japan, which has been promoting food culture beginning with wine to wine lovers.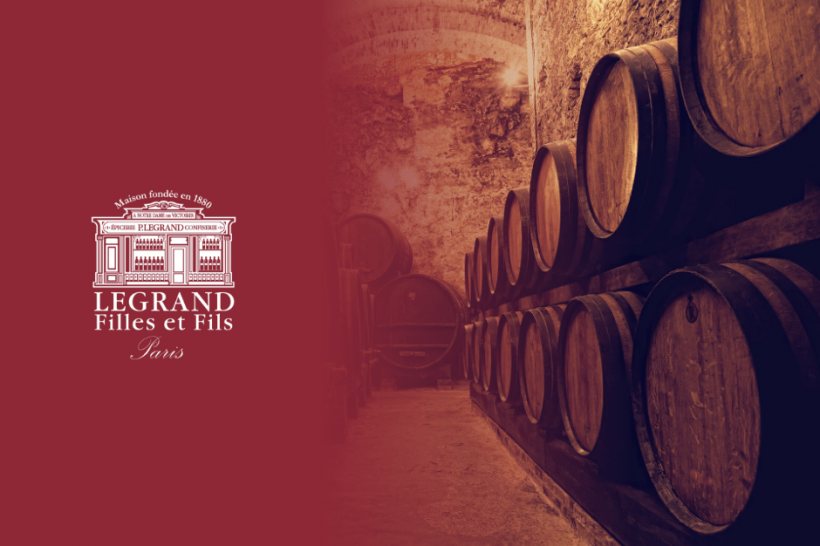 Renowned wine merchant of Paris, established in 1880. Has been affiliating Legrand & Associes (négociant), Legrand Filles & Fils (wine shop), and Vins Rares Peter Thustrup (broker), and deepening its strong relationship with 370 France winemakers mainly in france.
[Overview of TERRADA WINE MARKET] 
– URL: https://store.terradawinemarket.com
– Exclusive stores from selected importers and liquor shops
Only exclusive importers and liquor shops selected by Warehouse TERRADA participate in the store which stock products in a wide price range from around 3,000 yen/bottle, which is affordable for beginners, to old vintage wines for the connoisseur and collectors.
– "Taste search function" to easily find wine that suits your palette
This function enables you to search for your favorite bottle more efficiently by searching for products from three elements specific to wine: "acidity", "sweetness", and "body".
– One-stop service from purchase to storage
Purchased wines can be stored in TERRADA WINE STORAGE. Enjoy shopping for wine without worrying about storage space or the storage environment.
[Overview of TERRADA WINE STORAGE]
– URL:https://terradawinestorage.com/en/
–An affordable wine storage from 90 yen per month
The monthly fee for wine storage is 90 yen (excl tax) per 750 ml bottle. The service provides storage to keep wine for special occasions or birth-year wines for your child that require long-term aging. We provide stable and optimal temperatures and humidity for wine aging (14°C±1°C / 70%±10%), as well as reliable security (24-hour surveillance system and an earthquake-resistant and fire-proof structure).
– An original personal wine note will be prepared on storage of your wine
Your stored wine is photographed, and its detailed information (name, vintage, producer, color such as red and white, country, region, bottle size) are registered to your own page as a wine note. There are functions to set a notification of the best time to drink and display the latest market price for wines linked to a wine search engine, "Wine searcher," which can be used as a tool to manage wine as an investment.
– Same-day delivery
Wine storage and retrieval can be processed online. Your wine will be delivered between 5:00 PM and 7:00 PM on the same day (up to six bottles for one delivery) if processed before 2:00 PM.
– Standard delivery (delivered on the following day at the earliest):
Normal temperature: One bottle: 1,500 yen / box, Two to six bottles: 1,800 yen / box (750ml), One 1500ml bottle: 1,800 yen / box
– Same-day delivery: 15,000 yen (before tax) per delivery (Only available for 8 wards within Tokyo and part of Kanagawa)
[About Warehouse TERRADA]
Since the foundation in 1950, Warehouse TERRADA have been cultivating better storage techniques and being proactive on capital investment in order to store and preserve items under the best environment. Expanding our business beyond the traditional warehousing, we are currently pursuing the preservation and restoration technique to raise the value of stored items so it can be passed onto the next generation. We are also developing a business to create a hub to output new culture by making full use of our knowledge as a professional in space creation. We have commenced rental wine cellars since 1970s and kept improving facilities to meet the world standard of storage environment with the temperature of keeping 14°C±1°C and humidity at 70%±10%, which have been receiving high acclaims in the industry. Now we have 4 locations in Tokyo (Shinagawa, Setagayadaita, Futakotamagawa, Tsuzuki-Shinishikawa), and those spaces have the same potential environment as underground wine caves at wineries. We provide a wide variety of wine related services such as the "TERRADA WINE STORAGE" and "TERRADA WINE MARKET" online services, and a wine collection support service by our in-house sommelier.
Inquiry about the service