STAR WARS™ Identities: The Exhibition at Warehouse TERRADA G1-5F from August 8th (Thu)
- Experience the world of STAR WARS™ in Tennoz -
Warehouse TERRADA joined STAR WARS™ Identities: The Exhibition Japan Operation Committee, and decided to provide our event space, G1-5F in Tennoz, Tokyo as the venue for STAR WARS™ Identities: The Exhibition in Japan. This world touring exhibition will offer the opportunity to experience the world of STAR WARS™. (Dates: August 8th, 2019 (Thu) - January 13th, 2020 (Mon))
For this exhibition, original merchandise will be released and SNS (Twitter:@SWID JP, Facebook: @StarWarsID) has commenced. Also in the official YouTube channel "STAR WARS Identities: The Exhibition" Saya Ichikawa, the Japan exhibition ambassador visited the exhibition in Sydney, and introduced the exhibits and its attractions. The latest information about the exhibition will be updated on the official website and SNS. Please see the following for details of the event.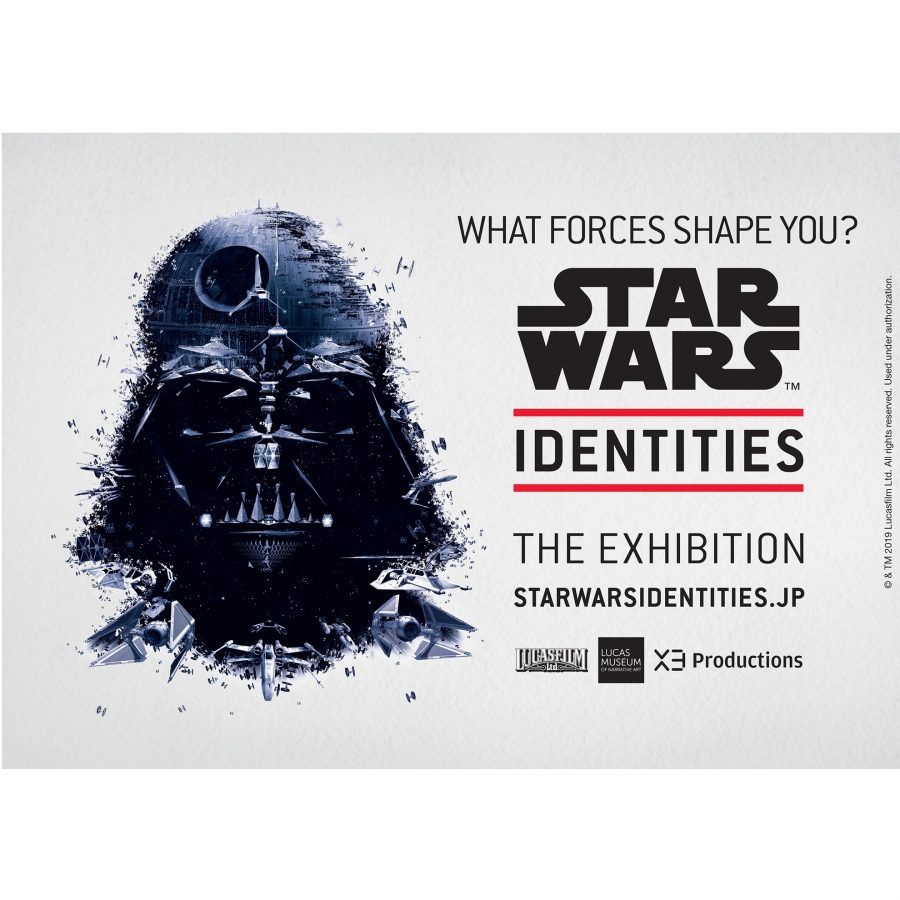 (Left) Captured image of Saya Ichikawa, the Japan exhibition ambassador visiting the exhibition in Sydney
(Right) Advertisement appeared on Nippon Theater in Yurakucho, Tokyo in 1978. (Photo by Toshio Furusawa, ex 20th Century Fox General Manager)
[Overview of STAR WARS™ Identities: The Exhibition]
41 years have passed since the first premiere of this series in Japan in 1978. The saga of the Skywalker family will come to an end in this latest film which will be released in December this year. Just before this historic occasion, STAR WARS™ Identities: The Exhibition will be launched on August 8th (Thu). A total of 200 valuable items to trace the filmmaking process will be exhibited, such as the actual costumes worn by the actors, props which were actually used in the films, models, and the art concepts for character settings. These exhibits will be housed in The Lucasfilm museum at a later stage, so the exhibition will be the last opportunity to see this grand scale of collection in Japan.
Another special feature is an interactive quest. After answering questions and holding visitors' ID bracelet over each interactive station in the venue, they can have their original character reflecting their identity such as personality and value.
Moreover, the original merchandise will be sold, which can only be purchased at the venue. There will also be artworks created just for this exhibition worth taking a look.
In the exhibition, visitors can be immersed in the world of STAR WARS and also rediscover themselves. There will be artworks which cannot be seen, interactive activity which cannot be experienced and original characters which cannot be encountered anywhere in the world. The exhibition will offer an exciting and completely unique experiences, and the visitors will be excited with new discoveries and rediscoveries there.
We hope that everyone will enjoy the experience-based exhibition which will be the largest scale in the STAR WARS history and the last in Japan.