Warehouse TERRADA to Sponsor TENNOZ ART FESTIVAL 2019, One of the Largest Mural Projects in Japan
- Seven artists' works will be exhibited in seven areas in Tennoz -
Warehouse TERRADA will sponsor TENNOZ ART FESTIVAL 2019, one of the largest mural projects in Japan which will be held from March 8th (Thu) to April 7th (Sun).

This project is set in Tennoz, Tokyo where art is coexisting with its waterfront atmosphere, and seven artists who are active both in Japan and abroad will create murals, exhibit photographs, and illuminate a bridge. Addition to this, during March 8th (Fri) to 10th (Sun), "Future Artists Tokyo" will be held at Warehouse TERRADA T- ART HALL in Tennoz as a satellite event of Art Fair Tokyo 2019 (at Tokyo International Forum) which we also sponsored, and TERRADA ART BUS, free shuttle service will be available from Tokyo International Forum to five art spots including Tennoz.
Please see the following for details of TENNOZ ART FESTIVAL 2019.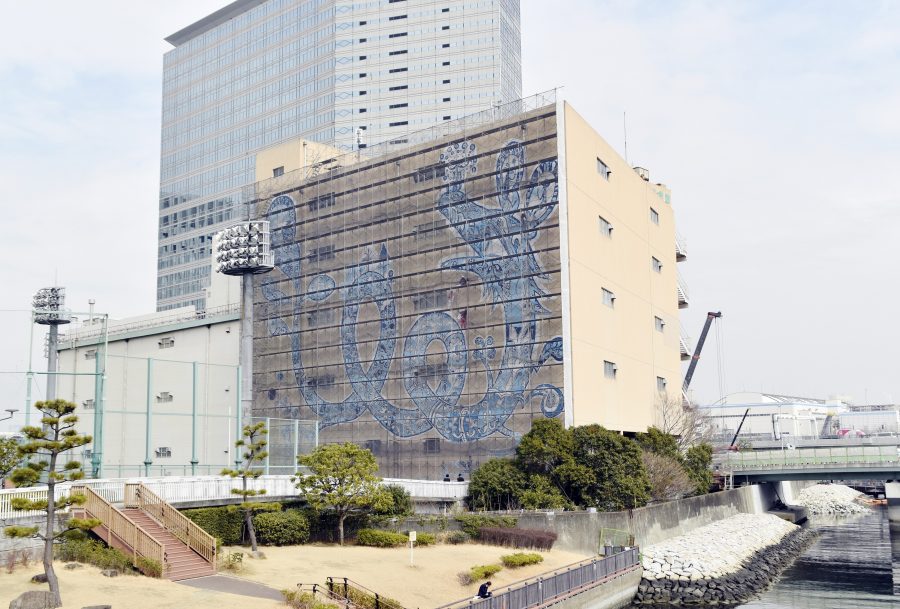 Yusuke Asai on the wall of Sanshin Warehouse co.,Ltd.
Photo: shin hamada
Title: TENNOZ ART FESTIVAL 2019
URL:  http://tennoz-art-festival.com/
Dates: March 8th (Thu) – April 7th, (Sun), 2019
(The artworks except those in Fureai-bashi Bridge will be exhibited until the spring of 2020.)
Locations: Seven places in Tennoz
DIEGO on the wall of UCHIYAMA ADVANCE Co.,Ltd. at BOND Street
Yusuke Asai on the wall of Sanshin Warehouse co.,Ltd.
Rafael Sliks on the wall of a waiting booth at Higashi-Shinagawa 2-chome Pier
ARYZ on the wall of Toyoko Inn Hotel's parking tower *scheduled to be completed on March 14th (Thu)
Lucas Dupuy on the wall of Warehouse TERRADA T33 Building *scheduled to be completed on March 10th (Sun)
Tohru Matsushita at a ticket gate of Tokyo Monorail "Tennoz Isle Station" *scheduled to be completed at the beginning of March
Kenta Cobayashi at Fureai-bashi Bridge *photo exhibition and bridge lit up held during the festival
Organizer: Tennoz Integrated Development Council / TENNOZ ART FESTIVAL 2019 Executive Committee
Special Sponsor: Tokyo Convention & Visitors Bureau
* This project is organized with Tokyo Convention & Visitors Bureau's grant for a business to vitalize waterfront areas.
Sponsor: Warehouse TERRADA, NIPPONPAINT Co., Ltd., and amana inc.
Cooperation: Toyoko Inn Co., Ltd., Sanshin Warehouse co.,Ltd., Tobe Co.Ltd, Tokyo Nenryo Rinsan K.K., TOKYO MONORAIL CO., LTD., IMA, ANOMALY, and TENNOZ CANALSIDE VITALIZATION ASSOCIATION
Support: Tokyo's Shinagawa Ward, and Bureau of Port and Harbor, Tokyo Metropolitan Government
Members of TENNOZ ART FESTIVAL 2019 Executive Committee:
Producer: Yoshihisa Nakano (CEO of Warehouse TERRADA)
Operation director: Soh Wadamoto (Tennoz Integrated Development Council)
Deputy director: Takuya Tajima (Warehouse TERRADA)
Curation: Haruka Ito (island JAPAN) and Sakie Takasu (SIDE CORE)
Support: Takashi Torisu, Keiji Iwase, Tomohito Hiratsuka, Kenta Ishige / Archive photo: Kazunori Harimoto
photo: shin hamada
LOGO+DM DESIGN: UMA / design farm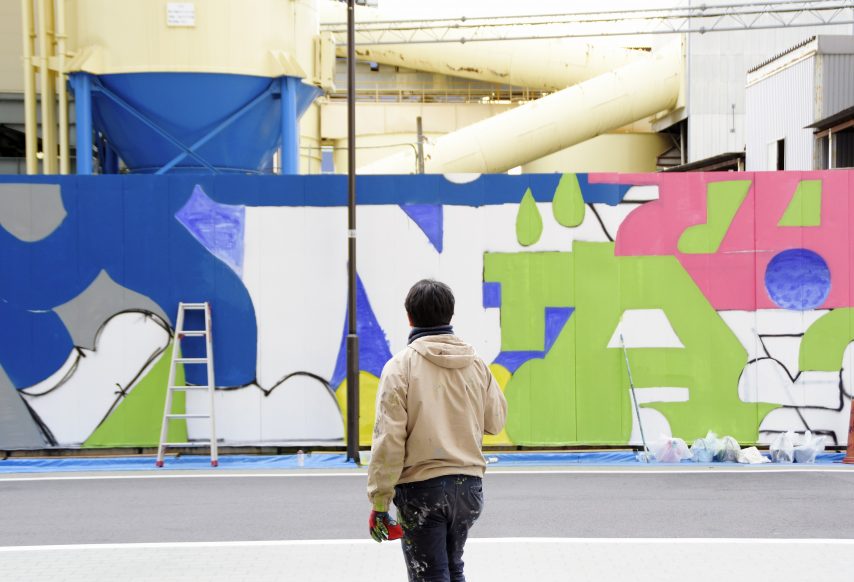 DIEGO on the wall of UCHIYAMA ADVANCE Co.,Ltd. at BOND Street
Photo: shin hamada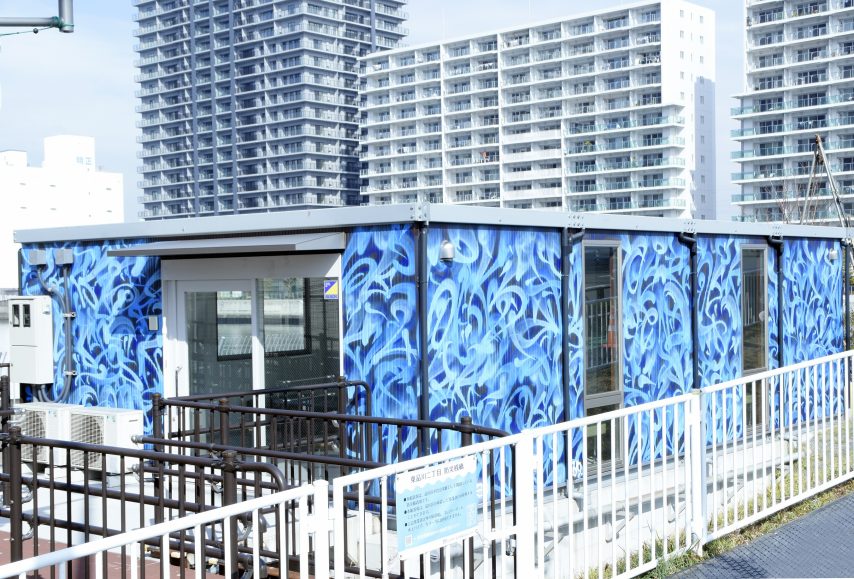 Rafael Sliks on the wall of a waiting booth at Higashi-Shinagawa 2-chome Pier
Photo: shin hamada
[Inquiry for the festival]
TENNOZ ART FESTIVAL 2019 Office: info@tennoz-art-festival.com
About Warehouse TERRADA

Company Name: Warehouse TERRADA
Representative: President & CEO, Kohei Terada
Address: 2-6-10 Higashi-Shinagawa, Shinagawa-ku, Tokyo 140-0002, Japan
Foundation: October 1950
URL: https://www.terrada.co.jp/en/
Contact: Warehouse TERRADA PR Group E-MAIL: pr@terrada.co.jp