"GEORGIA Homeland of Wine, Exhibition for the World's Oldest Wine" at Warehouse TERRADA's B&C HALL from March 10th
- Experience the history and beauty of Georgia wine in Tennoz -
"GEORGIA Homeland of Wine, Exhibition for the World's Oldest Wine" will be held from March 10th (Sun.) to May 7th (Tue.), 2019 at B&C HALL in Tennoz Tokyo, an event space operated by Warehouse TERRADA. The exhibition is presented by National Wine Agency of Georgia and Georgian Wine Association, with Warehouse TERRADA involved in the planning as an exhibition supporter since Warehouse TERRADA endorses the concept having been engaged in wine storage and related business for many years.

Located between the Caspian Sea and the Black Sea, Georgia is believed to have started wine making about 8,000 years ago and attracts attention from many wine lovers as the birthplace of wine. The traditional Qvevri (egg-shaped earthenware vessel) wine-making method that continues today was registered as an Intangible Cultural Heritage of Humanity by UNESCO in 2013.
The exhibition takes place in both the first and second floors of B&C HALL offering various exhibits that cannot be experienced elsewhere such as an image display using Sony's Warp Square, physical exhibits owned by Georgian National Museum, a photo spot, and a tasting area to try the authentic flavor. Visitors will able to fully enjoy the history and beauty of Georgian wine making. Please see the following for details.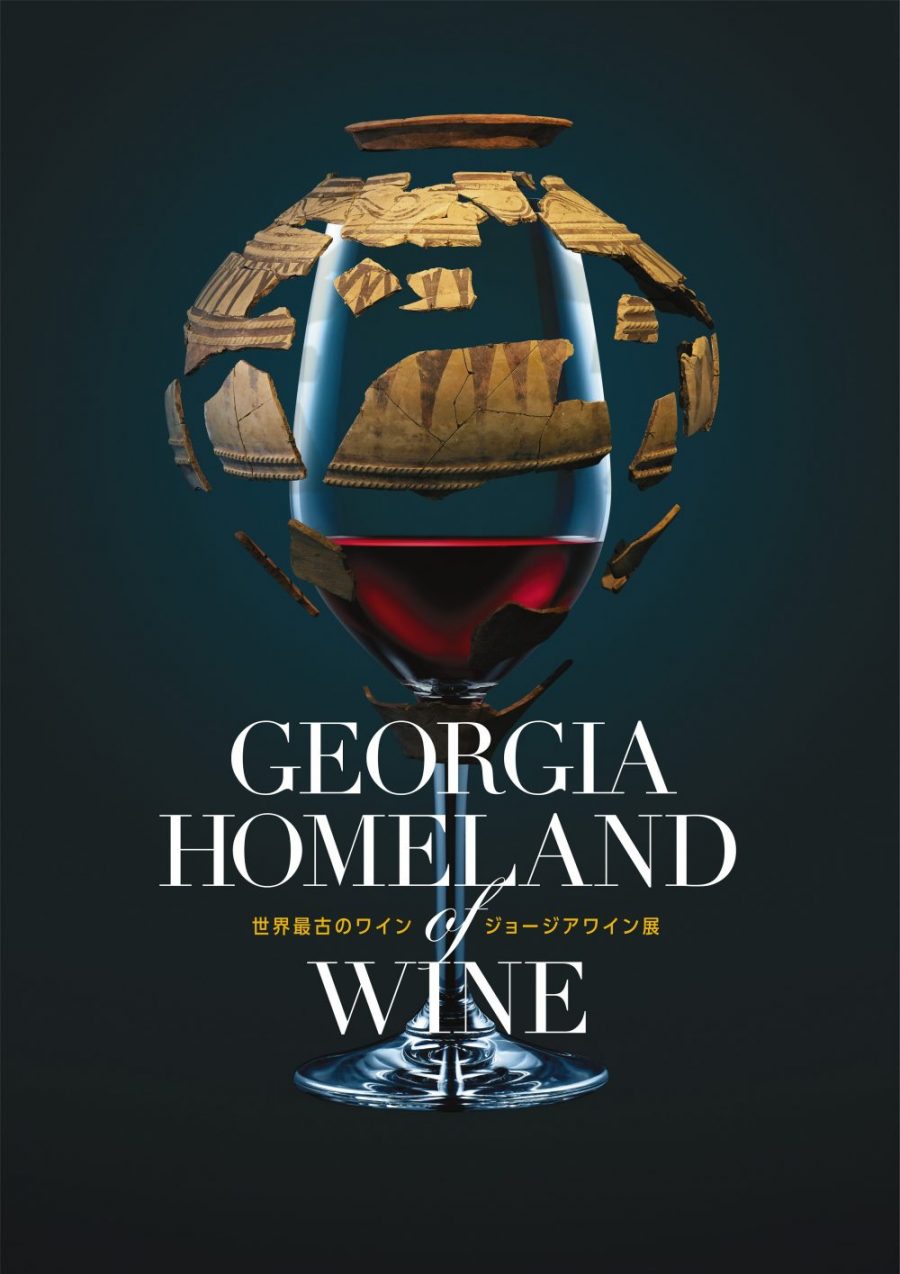 Overview of the Exhibition
Title: "GEORGIA Homeland of Wine,Exhibition for the World's Oldest Wine"
URL: https://www.georgia-homelandofwine.com
Dates: March 10th – May 7th, 2019 (Tue)
Open hours: 11:00 AM – 6:00 PM (-8:00 PM on Fridays)
* Last entry 30 minutes before closing
* Open hours may change subject to some events
Closed on every other Monday (March 25th, April 8th, and April 22nd)
*The schedule is subject to change.
Venue: Warehouse TERRADA B&C HALL (2-1-3 Higashi-Shinagawa, Shinagawa-ku, Tokyo 140-0002)
7 minute walk from Rinkai Line "Tennoz Isle Station" B Exit
10 minute walk from Tokyo Monorail "Tennoz Isle Station" South Exit
Admission: 1,000 yen (Free for preschool children)
* GEORGIA Homeland of Wine original 52-page booklet is included (It is not for sale).
Exhibition details: Wine culture related materials from Georgian National Museum, artworks, panels and digital image displays, tasting and sales of Georgia wine, etc.
Organizer: National Wine Agency of Georgia,  Georgian Wine Association, and Georgian National Museum
Organizing support: Ministry of Environment Protection and Agriculture of Georgia,  Ministry of Education, Science, Culture and Sport of Georgia, Ministry of Foreign Affairs of Japan, and Georgian Tourism Association, Embassy of Georgia in Japan, Embassy of Japan in Georgia, National Intellectual Property Center of Georgia
Sponsor: Japan External Trade Organization and Japan Sommelier Association
Planned,  producing and operation: Sony Music Communications Inc., National Wine Agency of Georgia, and  Georgian Wine Association
Exhibition support: Asia AC, Sony Corporation, Warehouse TERRADA, TD Republic, and TOPPAN PRINTING CO., LTD.
名  称:GEORGIA Homeland of Wine 世界最古のワイン ジョージアワイン展
U R L  :https://www.georgia-homelandofwine.com
開催日程:2019年3月10日(日)~5月7日(火)
開催時間:11:00~18:00 (平日の金曜日に限り20:00まで営業)
※最終入場は30分前まで
※期間中の一部併催イベントによっては開催時間が変更する場合があります
休 館 日:隔週月曜日(3月25日、4月8日、4月22日) ※予定が変更となる場合があります
会  場:寺田倉庫 B&C HALL(東京都品川区東品川2-1-3)
りんかい線「天王洲アイル駅」出口Bより徒歩7分
モノレール「天王洲アイル駅」南口より徒歩10分
入 場 料:1,000円(未就学児は無料)
※ジョージアワイン展特製オリジナルパンフレット付き(非売品:計52ページ)
展示内容:ジョージア国立博物館所蔵のワイン文化関連物、及び美術品、パネル展示、デジタル企画展示、ジョージアワインの試飲、ジョージアワインの販売等
主  催:ジョージア国家ワイン局、ジョージアワイン協会、ジョージア国立博物館
主催協力:ジョージア環境保護・農務省、ジョージア教育科学文化スポーツ省、外務省、ジョージア観光局、在日ジョージア大使館、在ジョージア日本大使館、ジョージア特許庁
後  援:日本貿易振興機構(ジェトロ)、一般社団法人日本ソムリエ協会
企画制作・運営事務局:株式会社ソニー・ミュージックコミュニケーションズ、ジョージア国家ワイン局、ジョージアワイン協会
展示協力:Asia AC株式会社、ソニー株式会社、寺田倉庫、TD Republic、凸版印刷株式会社
[About Warehouse TERRADA]
Since the foundation in 1950, Warehouse TERRADA has been cultivating better storage techniques and making proactive action on the capital investment in order to store and preserve items under the best environment. Expanding our business beyond the traditional warehousing, we are currently pursuing the preservation and restoration technique to raise the value of stored items and pass it on to the next generations. We are also developing a business to create a hub to output the new culture by making a full use of our knowledge as a professional in space creation. Our storage technologies for items that require high expertise such as artworks, audio-visual media, and wines have been receiving a great reputation by each industry.
About Warehouse TERRADA

Company Name: Warehouse TERRADA
Representative: President & CEO, Kohei Terada
Address: 2-6-10 Higashi-Shinagawa, Shinagawa-ku, Tokyo 140-0002, Japan
Foundation: October 1950
URL: https://www.terrada.co.jp/en/
Contact: Warehouse TERRADA PR Group E-MAIL: pr@terrada.co.jp