– Green, Green and Tropical – Woodified Architecture in Southeast Asia
Dates: February 6th (Wed.), 2019 - May 6th (Mon.), 2019
ARCHI-DEPOT Museum operated by Warehouse TERRADA will hold a special exhibition "- Green, Green and Tropical –Woodified Architecture in Southeast Asia" from February 6th (Wed.), 2019 to May 6th (Mon.), 2019. (The museum will be closed from March 4th (Mon.) to March 26th (Tue.).)


This exhibition focuses on the new trend of wood design and construction shared among the new generation of architects and designers in the Southeast Asian countries. Through architecture, furniture, and research findings, it offers a comprehensive perspective to the trend. Southeast Asian countries are endowed with variety of high quality wood materials such as rosewood, ebony, teak and mahogany as well as other vegetal material like bamboo and rattan. The accumulation of the knowhow shared among the locals has made this area rich in various types of wood construction. The appraisal of such construction, either traditional or conventional, categorized as "slow" technology, is highly needed. This slow technology contains "scientifically non-reproducible system", which is hidden in the daily and common life of people. To reveal this hidden system is one of the main goals of this exhibition. Please refer to the following for more details.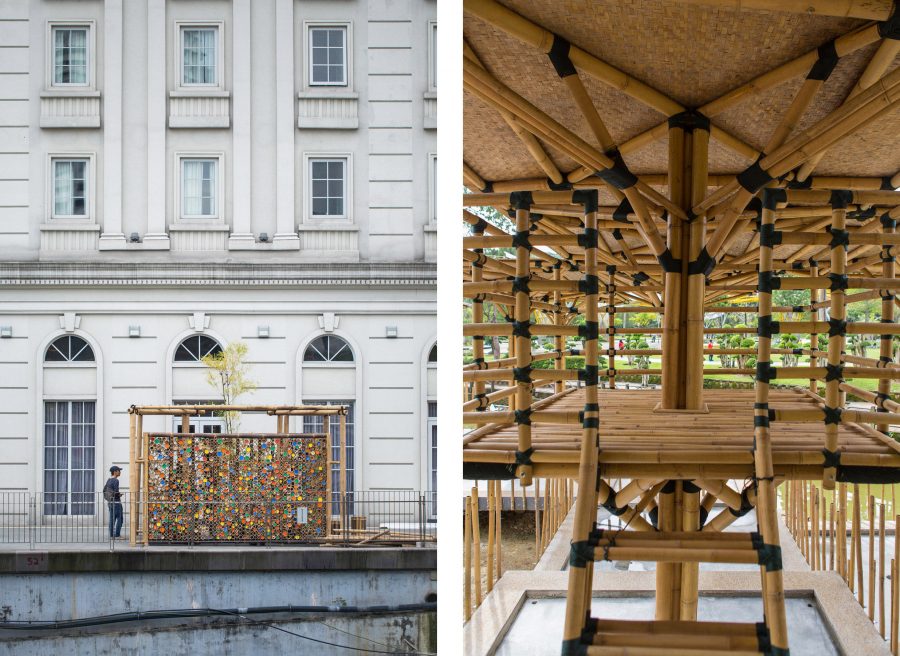 Left) Eleena Jamil "WUF09KL Bamboo Pavilion" 2018 (c) Eleena Jamil Architect
Right) Eleena Jamil "Bamboo Playhouse" 2015 (c) Eleena Jamil Architect
Overview of the Exhibition
Title: – Green, Green and Tropical –Woodified Architecture in Southeast Asia
Dates: February 6th (Wed.), 2019 – May 6th (Mon.), 2019
*Closed from March 4th (Mon.) to March 26th (Tue.)
Venue: ARCHI-DEPOT Museum – Room B (2-6-10 Higashi-Shinagawa, Shinagawa-ku, Tokyo 140-0002)
Open Hours: Tuesday – Sunday, 11:00 AM – 7:00 PM (Admission until 6:00 PM), Closed on Monday (open when Monday is a holiday, but closed the following Tuesday)
Admission: Adults 3,000 yen / Students 2,000 yen / 18 and under 1,000 yen
(Including the admission for the exhibition Room A "NEW MATERIAL RESEARCH LABORATORY
* Free admission for visitors with a physical disability certificate and one of their carers
* Presentation of your school identification card Windicating your age or a physical disability certificate will be required on admission.
Organizer: ARCHI-DEPOT Museum
Co-organizer:ARCHI-DEPOT Corporation, Shibaura Institute of Technology
Supported by:The Japan Foundation Asia Center Grant Program for Promotion of Cultural Collaboration Sponsor: Pacific Japan Corporation
Curated by: Keita Aoshima and Takuya Wakabayashi
Exhibition Design by: Yosuke Tsuga
Materiality transforms itself in the course of time and situation. At the very beginning, material is simply raw and naked, but once it comes to be manufactured for every day's usage, it takes the form of a daily product (vernacular/conventional material). Even if the product is finished up, its members could be reused for new production (reused material). In case an unpredicted disaster occurs, people try to mobilize their own wisdom by way of conventional materials and technique (emergency response material). In this exhibition, the area is divided into three sections by the use of these materials in the Southeast Asia. In addition, the results of researches and field surveys in the area, and perspectives of resilient architectural technology in the future are also exhibited.
(1) Vernacular / Conventional Material
Exhibited works correspond to the use of the conventional or vernacular materials with innovative technique. Bamboo with new structural systems is also included.
(2) Recycled Material
Focusing on the reuse and recycle of wood materials, some representative and creative works are chosen and presented, followed by some detail works.
(3) Emergency Response Material
Innovative use of conventional materials for the disaster mitigation and post-disaster reconstruction is focused on: temporary housing / facilities, self-aid system for building.
(4) Chronicle of Technology – Appendix
Detail woks such as traditional joint system, carpenter tools, traditional outstanding materials (capiz shell etc.) and so on. Interviews with related architects are also shown.
(5) Asian Survey
Results of years of research by researchers are displayed.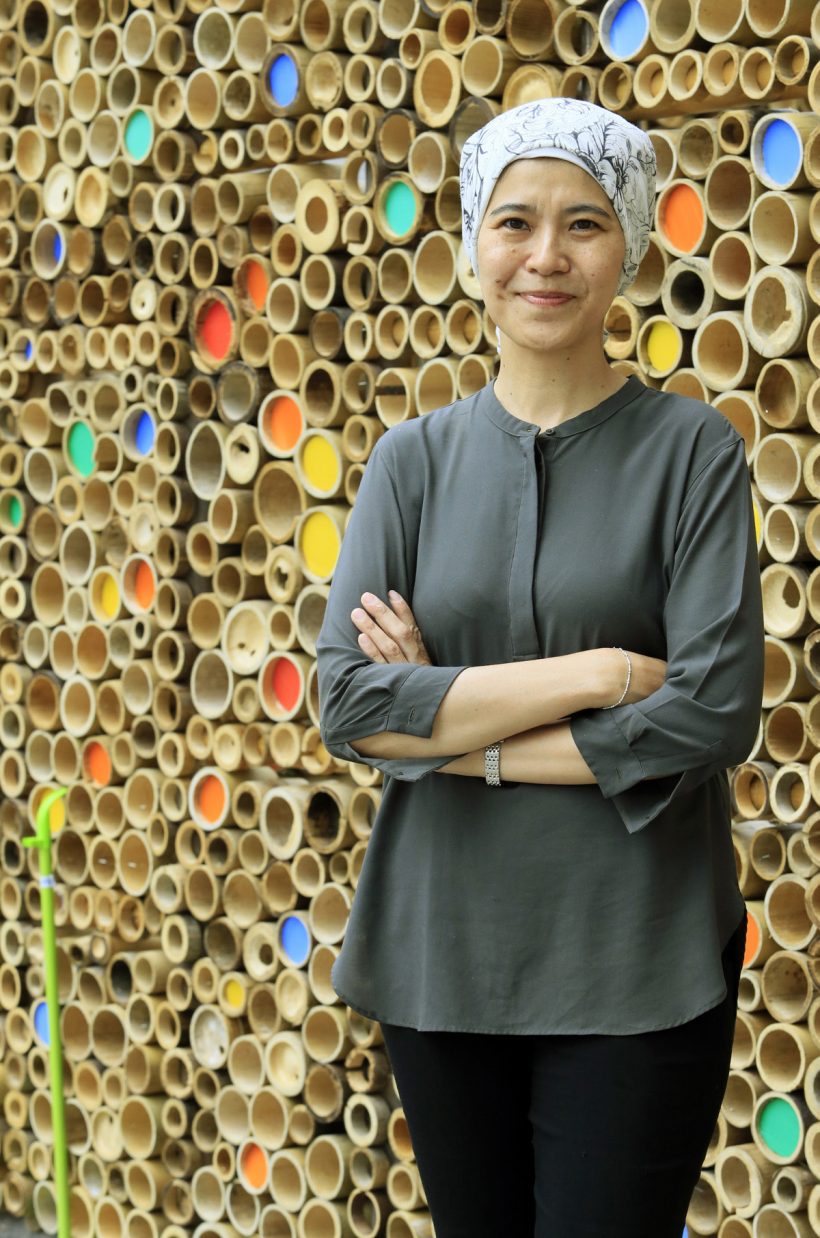 Eleena Jamil ©DD Hoe
Panel: Eleena Jami (Other guests to be announced)
Date and Time: February 23rd (Sat.) 2:00 PM –3:30 PM (Doors open at 1:30 PM)
Venue: Warehouse TERRADA, TERRATORIA
Capacity: 120
Admission: Free (ARCHI Depot ticket on the day is required.)
Architects / Designers / Researchers to be exhibited
Architect
Ahmad Djuhara, Adi Purnomo, Andry Widyowijatnoko, Eleena Jamil, Ling Hao,  Eriksson Furunes + Leandro V. Locsin Partners + Boase, Shigeru Ban, Ryuichi Ashizawa, Yuusuke Karasawa
Designer
Alvin Tjitrowirjo, Kenneth Cobonpue
Researcher
Megacity Design Lab,Akiko Okabe Lab. (The University of Tokyo) , Soichi Hata+Ikuro Shimizu Lab(Shibaura Institute of Technology ), Josef Yumi Espina + USC (University of San Carlos)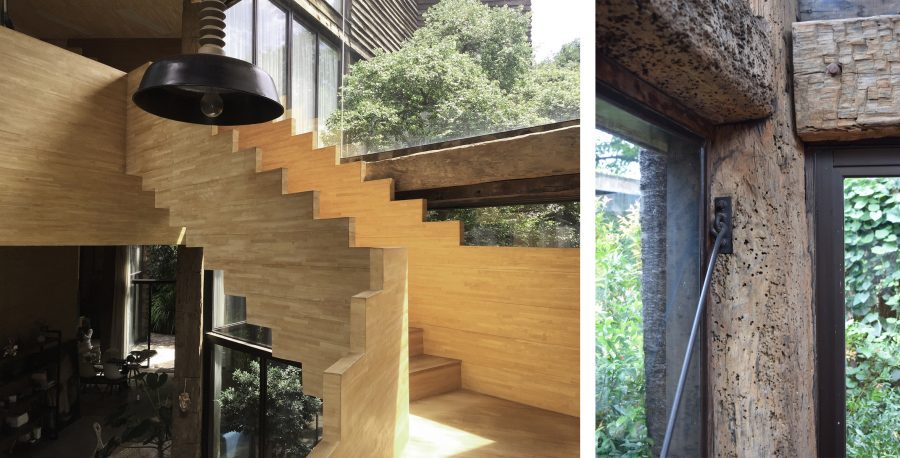 Adi Purnomo "Tanah Teduh #4" 2013 (c) Adi Purnomo,Riichi Miyake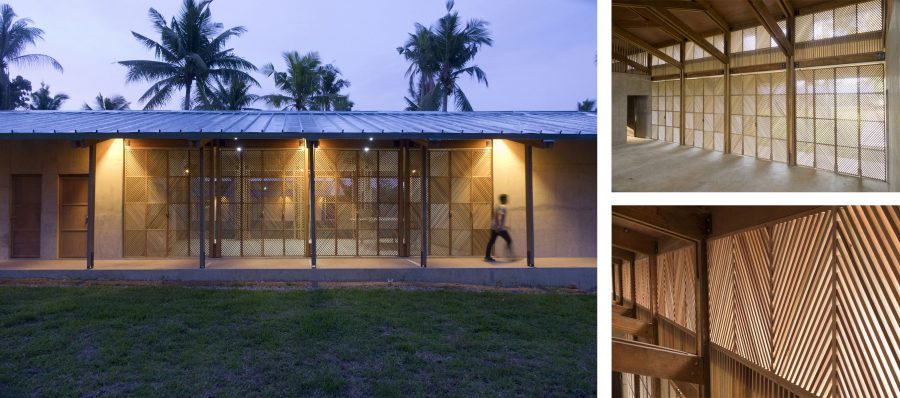 Eriksson Furunes + Leandro V. Locsin Partners + Boase "Streetlight Tagpuro" 2016
(c) Alexander Eriksson Furunes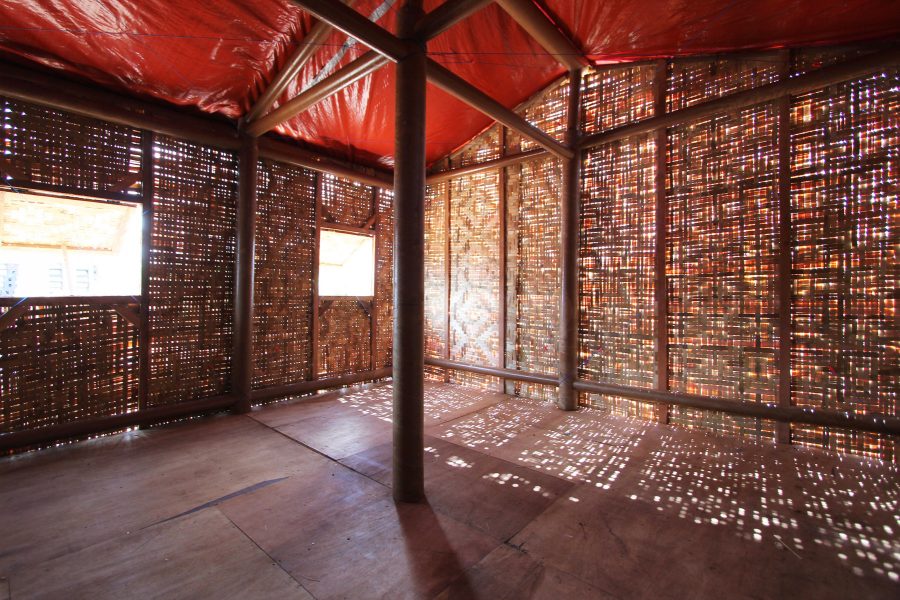 Shigeru Ban "Paper Temporary Shelter – Philippines" 2014 (c) Voluntary Architects Network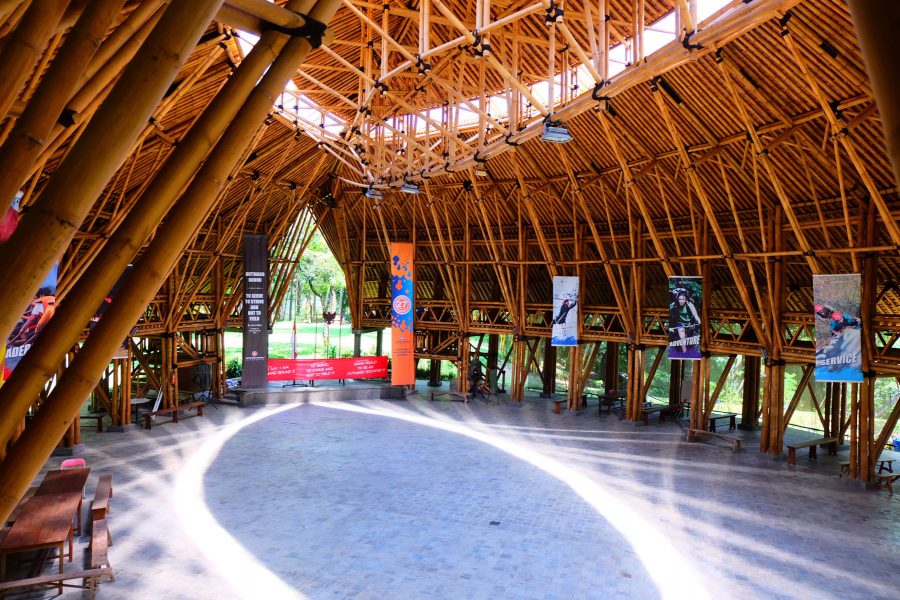 Andry Widyowijatnoko "Great Hall OBI Eco Campus" 2011 (c) Andry Widyowijatnoko
Tour of Architectural Model Warehouse
ARCHI-DEPOT Museum has an adjacent warehouse for preservation of architectural models, and the warehouse is only open to visitors of the museum for a limited time. Visitors can enjoy the dim storage space that is usually closed to the public, by holding a flashlight in one hand.
-Advance reservation required (First-come, first-served basis)
-Time schedule (One tour takes approximately 15 minutes)
-<Weekdays> 12:00 PM and 3:00 PM <Weekends/national holidays> 12:00 PM, 3:00 PM and 5:00 PM
About ARCHI-DEPOT
ARCHI-DEPOT is a project aiming to raise the value of architectural models and architectural culture.
■ ARCHI-DEPOT Museum  https://archi-depot.com/en/
An exhibition facility in Japan that specializes in architectural models. There are two types of exhibition spaces, and the exhibitions are presented under the particular concept on a temporary basis. The exhibits range from studies to complete models created by Japanese and foreign architects and architectural firms who are active in both Japan and overseas. ARCHI-DEPOT Museum offers new experiences and encounters with architectural models as a new style of "museum where you can learn, enjoy, and be thrilled."
■ ARCHI-DEPOT ONLINE  https://online.archi-depot.com/
The world's first online service offering storage functions in addition to viewing features and the ability to create portfolios of architectural models for the purpose of introducing the culture of architectural models and up-and-coming architects to the world.
About Warehouse TERRADA

Company Name: Warehouse TERRADA
Representative: President & CEO, Kohei Terada
Address: 2-6-10 Higashi-Shinagawa, Shinagawa-ku, Tokyo 140-0002, Japan
Foundation: October 1950
URL: https://www.terrada.co.jp/en