Warehouse TERRADA Receives "The 27th Montblanc de la Culture Arts Patronage Award"
- This is the first time the award has been given to a Japanese company, and the award ceremony will be held on August 8th -
Warehouse TERRADA was announced as a winner in Japan of "The 27th Montblanc de la Culture Arts Patronage Award" presented by the Montblanc Cultural Foundation.
The award has recognized individuals or organizations that have been developing young talent in the field of culture and art, or supporting artists and their activities. Previous winners include the Prince of Wales; conductor Sir Simon Rattle; fashion designer Agnès B; architect Renzo Piano; Yoko Ono; Kabuki actor Enoh Ichikawa; conductor Seiji Ozawa, and musician Ryuichi Sakamoto. The award to Warehouse TERRADA is the first time it will be given to a Japanese company.
Encouraged by this award, Warehouse TERRADA will continue to support artistic and cultural activities which should be passed on to the future generations.
[The Montblanc de la Culture Arts Patronage Award]
Montblanc, founded in Switzerland in 1906, has been producing traditional items that are improved by new functionality and innovative designs such as its signature fountain pen. Until now, its product lines have spread to watches, leather goods, accessories, fragrances, eyewear, and more, and Montblanc continues to polish its flawless craftsmanship. The company, with its deeply rooted tradition in writing culture, has been supporting art and cultural activities since its foundation. Among these activities, "The Montblanc de la Culture Arts Patronage Award" has been renowned as a unique award for more than a quarter-century since it appreciates not the artists but rather the people supporting artists behind the scenes. The winners are selected from each of 17 countries and regions, and it was the first time that a company was selected as a Japanese winner.
The winners of each country and region will receive a Montblanc special Limited Edition fountain pen of the PATRON OF ART series, which is produced only for the award winners. PATRON OF ART is a collection which has been issued in tribute to the great patrons in history every year since the launch of the award in 1992.
Previous collections are tributes to Lorenzo de Medici, Marquise de Pompadour, and Catherine the Great, and the 2018 version was inspired by Ludwig II, the king of Bavaria who is known as a patron of Richard Wagner.
The rare special version is produced only for the annual winners and the collection of Montblanc Museum, Hamburg.
2018 Nominators (Recommenders) in Japan:
Hiroshi Takahashi, President of Visual Design Studio WOW; Tomio Koyama, Gallerist; Chiharu Shiota, Artist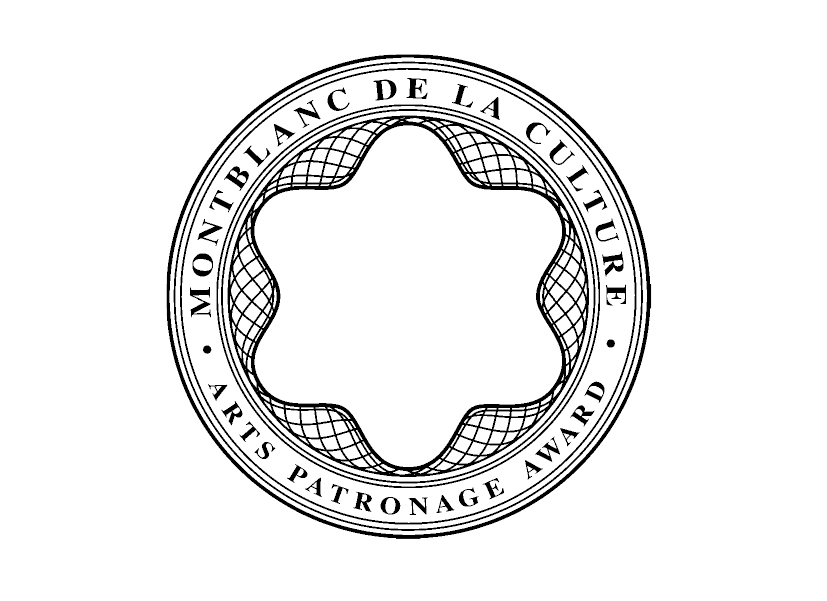 Original logo of Montblanc de la Culture Arts Patronage Award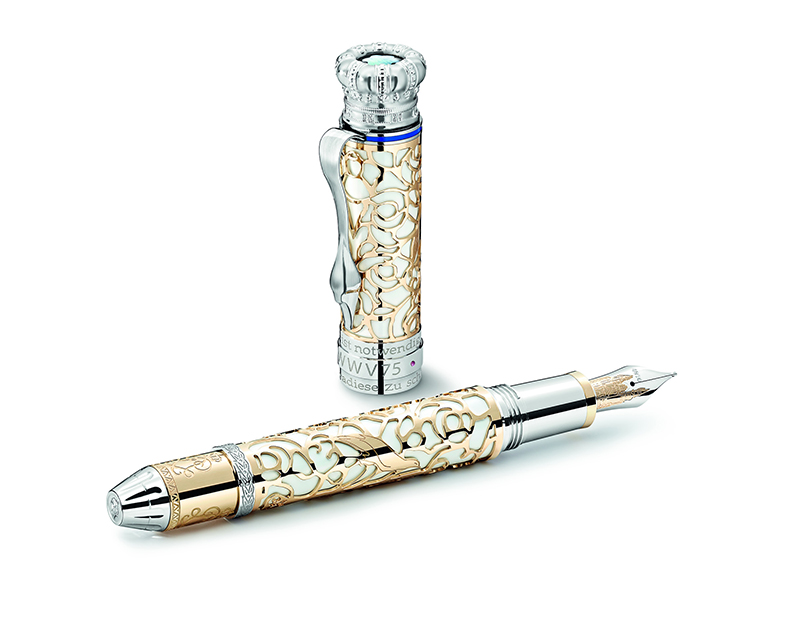 Montblanc special Limited Edition fountain pen for 2018 "Ludwig II"
[Award Ceremony Overview]
Title: The 27th Montblanc de la Culture Arts Patronage Award Ceremony
Winner: Warehouse TERRADA (CEO Yoshihisa Nakano)
Date: August 8th (Wed.)
Venue: Warehouse TERRADA B&C HALL (Shinagawa-ku, Tokyo)
[Reasons why Warehouse TERRADA was selected for the award]
Warehouse TERRADA's dynamism as a new type of art patronage including Tennoz area revitalization
In Japanese modern art scene, a number of dynamic activities by Warehouse TERRADA have been signaling a new form of the role of art patrons. Its CEO, Mr. Yoshihisa Nakano is not only an art collector himself but also a savior for artists and art patrons. The event spaces of Warehouse TERRADA take advantage of their warehouse characteristics and have developed a reputation as the hottest spots for art related events and exhibitions, and in 2017 the "DAVID BOWIE is…" retrospective exhibition was held in one of these event spaces.
The Tennoz area was reborn as a key art site under the leadership of Mr. Nakano, whose many activities include organizing art awards to support young artists, operating rental art studios and an art materials lab that offers
a panoply of rare and superior quality materials, and offering one-stop art-related services such as transportation, exhibition, storage, restoration and others. In addition, last October, Warehouse TERRADA released GVIDO, the digital music score device which will revolutionize the lifestyles of musicians all over the world. It is the first time in Japan that this award has been given to a company. The passion, exquisite taste, and foresight of one person have been significantly enhanced through the activities of this company and brought to fruition with great effect, which is now deserving of praise. (Quote from an official comment by the Montblanc Cultural Foundation)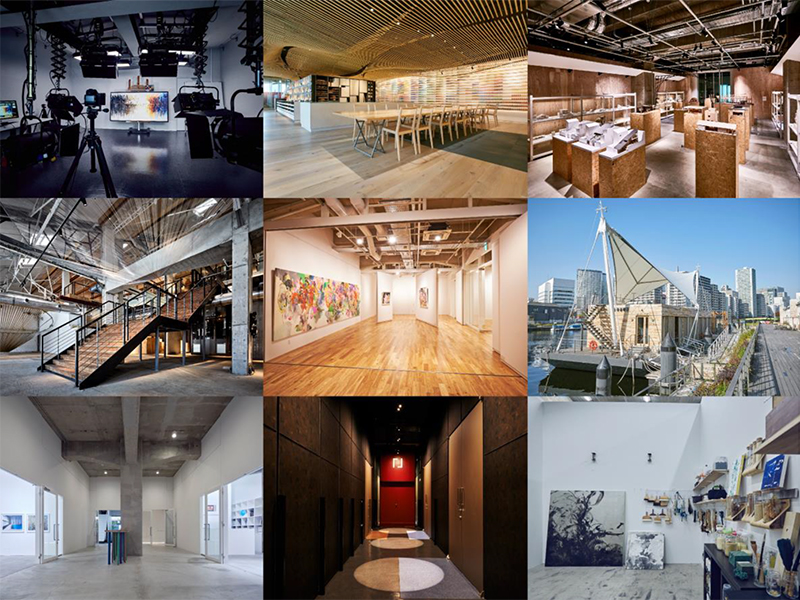 Top row, from left: TERRADA CONSERVATION LABORATORY, Art Materials Lab PIGMENT, and ARCHI-DEPOT Museum
Middle row, from left: B&C HALL, T-ART HALL, and T-LOTUS M
Bottom row, from left: TAC GALLERY SPACE, Art Storage, and TAC ART STUDIO