Warehouse TERRADA Forms a Three-Party Partnership with Yokohama University of Art and Design and PALAZZO SPINELLI, an Italian Institute for Art and Restoration
- For the purpose of restoring cultural heritage resources and establishing educational and vocational training programs -
Warehouse TERRADA formed a three-party partnership with Tokiwamatsu Gakuen's Yokohama University of Art and Design and PALAZZO SPINELLI ISTITUTO PER L'ARTE E IL RESTAURO, an institute for art and restoration located in Florence, Italy, concerning the restoration and preservation of cultural heritage in Italy.
Warehouse TERRADA has always considered it to be important to educate future professionals involved in the restoration and preservation of artworks and craftworks. We have made a wide-ranging proactive effort in this field, such as by launching a collaborative course in art restoration and preservation at Yokohama University of Art and Design in April 2017, and by establishing TERRADA CONSERVATION LABORATORY in our main office in Tennoz in April 2018.
With this three-party partnership, together with the other two organizations, we will operate educational and vocational training programs in Florence, Italy, which is regarded as home of art restoration, and encourage people-to-people exchanges between Japan and Italy, in order to contribute towards educating and producing future professionals who will lead the art industry as well as cultural heritage conservation.
Warehouse TERRADA will continue to improve our art-related services.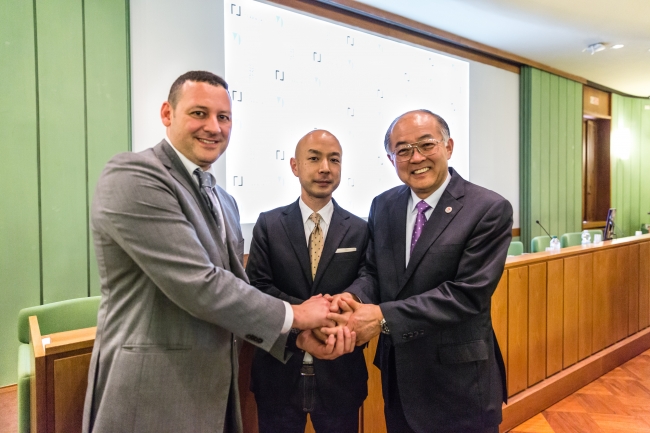 From left) Emanuele Amodei, President of Palazzo Spinelli / Yasuyuki Korekawa, Operating officer of Warehouse TERRADA / Nobuaki Okamoto, Chairman of the Board of Directors, Tokiwamatsu Gakuen and President, Yokohama University of Art and Design
[Signing Ceremony for Three-Party Partnership]
Date: May 17th (Thu.), 2018
Location: PALAZZO SPINELLI PER L'ARTE E IL RESTAURO (Florence, Italy)
Participants:
Emanuele Amodei (President of PALAZZO SPINELLI ISTITUTO PER L'ARTE E IL RESTAURO)
Nobuaki Okamoto (Chairman of the Board of Directors, Tokiwamatsu Gakuen / President of Yokohama
University of Art and Design)
Yasuyuki Korekawa (Operating officer of Warehouse TERRADA / CEO of TERRADA ART ASSIST Co., Ltd. /
Project associate professor of Yokohama University of Art and Design)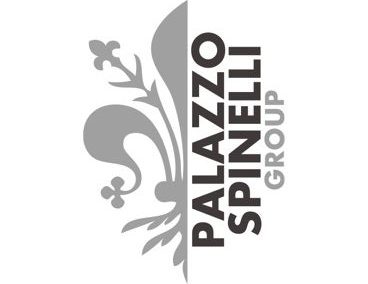 [About Yokohama University of Art and Design]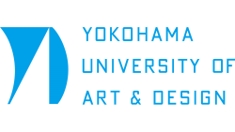 Name: Yokohama University of Art and Design
Representative: President, Nobuaki Okamoto
Address: 1204 Kamoshida-cho, Aoba-ku, Yokohama, Kanagawa Prefecture
Foundation: 2010 (The predecessor was the Department of Figurative Art at Tokiwamatsu Gakuen Women's
Junior College, founded in 1966)
URL: http://www.yokohama-art.ac.jp/intl/en/
[About TERRADA CONSERVATION LABORATORY]
Address: 2-6-10 Higashi-Shinagawa, Shinagawa-ku, Tokyo 140-0002, Japan
Main Business: Art Restoration
Operation: TERRADA ART ASSIST Co., Ltd.
URL: https://terrada-art-assist.co.jp/
[For Inquiries about Art Restoration]
TERRADA ART ASSIST Co., Ltd.   TEL: +81(0)3-6433-3120 / E-MAIL:info@terrada-art-assist.co.jp