Warehouse TERRADA Opens New Art Space, TMMT ART PROJECTS
- A new art spot produced by Hozu Yamamoto of Tokyo Gallery -
Warehouse TERRADA announced today that it will open a new art space in TMMT, our multipurpose space in Tennoz. The name of the space is TMMT ART PROJECTS, and it will be produced by Hozu Yamamoto of Tokyo Gallery.
Based in Tennoz, Warehouse TERRADA takes full advantage of our expertise in the use of space as we pursue
technical improvements in storage and restoration. Those efforts have gained us a strong reputation both in
Japan and abroad in the field of storage technology for highly specialized products, including artwork, wine
and media. In particular in the field of art, in recent years, we have been developing various services together
with TERRADA ART ASSIST Co., Ltd., our affiliated company which is engaged in transportation, packing,
safekeeping of artworks, setting of exhibition and event space. In order to make Tennoz a focal point for
bringing together, showcasing and disseminating art, we have also focused on art-related facilities such as
TERRADA ART COMPLEX housing various contemporary art galleries and T-ART HALL suitable for a wide range
of exhibition needs. Tokyo Gallery is a contemporary art gallery established in Ginza in 1950. With this newly
established space, TMMT ART PROJECTS, Hozu Yamamoto, the director of Tokyo Gallery will introduce
promising young artists, with support from the galleries to which the artists belong. The first exhibition,
"Triple Tower" by Hisashi Yamamoto, will be held from March 3rd.
Warehouse TERRADA will continue to improve our art-related services.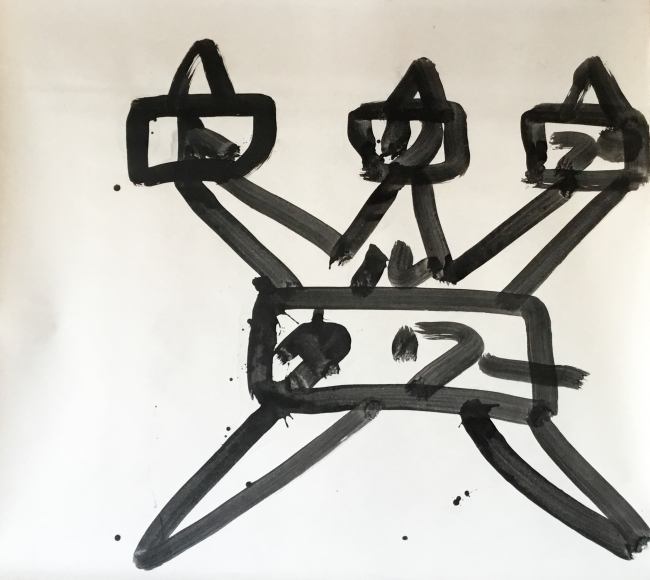 "Triple Tower" (2018) by Hisashi Yamamoto
(C)Hisashi Yamamoto, courtesy of Yumiko Chiba Associates
[About TMMT ART PROJECTS]
Address: 2-1-11 Higashi-Shinagawa, Shinagawa-ku, Tokyo 140-0002, Japan First Exhibition: Hisashi Yamamoto Solo Exhibition "Triple Tower" from March 3rd (Sat.) As the first exhibition of TMMT ART PROJECTS, we are featuring Hisashi Yamamoto, an artist of Yumiko Chiba Associates. Hisashi Yamamoto's works are calligraphy. Calligraphy consists of Chinese characters which represent the meaning, and people in the three countries of East Asia find beauty in Chinese characters beyond their original practicality. Even before modern times, calligraphy was considered to be an object of beauty equal to painting, for many of Chinese characters were derived from hieroglyphs. In 1960, artists of an avant-garde form of calligraphy (bokusho) appeared on the scene in Japan. They elevated Chinese characters to a completely new style of expression by jettisoning their meanings. Since Hisashi Yamamoto met Yuichi Inoue who was greatly inspired by them, he has been pursuing a new style of art beyond the avant-garde form of calligraphy, and trying to approach the fictional structure of art with his series of work "Arienai mono (Impossible Things)." In addition to "Triple Tower," other works from the series will also be exhibited. Today when calligraphy and painting have ended up being completely separated, it is time to experience the art of Hisashi Yamamoto who unifies them.
* From March 9th (Fri.) to March 11th (Sun.), TERRADA ART BUS, a shuttle service connecting the four art exhibitions is available. The four venues are: TERRADA ART COMPLEX in Tennoz for "Asian Art Award 2018", Tokyo International Forum for ART FAIR TOKYO 2018, PARK HOTEL TOKYO for ART in PARK HOTEL TOKYO 2018, and 3331 Arts Chiyoda for 3331 ART FAIR 2018.
A multipurpose space that is an abbreviation of "Tennoz Marche Market Tokyo." It is used as an organic food
market, antiques market, cultural event space and for various other purposes.