Warehouse TERRADA Establishes TERRADA CONSERVATION LABORATORY
Warehouse TERRADA announced today that it has established TERRADA CONSERVATION LABORATORY for restoration of artworks in our facility in Tennoz, Tokyo. It is operated by TERRADA ART ASSIST Co., Ltd., our affiliated company.
Based in Tennoz, Warehouse TERRADA takes full advantage of our expertise in the use of space as we pursue technical improvements in storage and restoration. Those efforts have gained us a strong reputation both in Japan and abroad in the field of storage technology for highly specialized products, including artwork, wine and media. In particular in the art field, in recent years, TERRADA ART ASSIST Co., Ltd. has been providing one stop services for restoration, transportation, packing, safekeeping of artworks, setting of exhibition and event space in order to meet demand.
In order to further enhance conservation and restoration business, we invited Nobuyuki Kamba, a former Special Projects Curator of the Tokyo National Museum with knowledge of restoration of cultural treasures, as a supervisor of TERRADA CONSERVATION LABORATORY, and our specialists are standing by for the restoration of paintings, three-dimensional works and other various types of art.
In addition, on the facility side, the laboratory contains a photography studio with X-ray, ultraviolet, and highdefinition
cameras, as well as other restoration equipment to offer high-quality services. In addition, we create opportunities for restoration specialists to exercise their professional skills, and contribute to nurture and educate restoration trainees who will be the future leaders of the art industry.
Warehouse TERRADA will continue to improve our art-related services.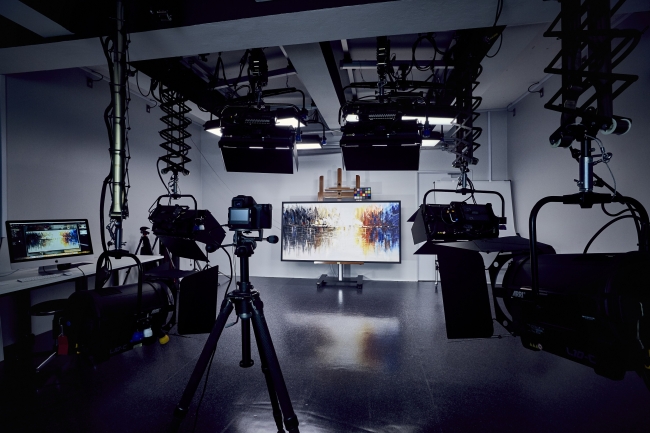 [About TERRADA CONSERVATION LABORATORY]
Address: 2-6-10 Higashi-Shinagawa, Shinagawa-ku, Tokyo 140-0002, Japan
Main Business: Art Conservation and Restoration
Operation: TERRADA ART ASSIST Co., Ltd.
URL: https://terrada-art-assist.co.jp/
TERRADA ART ASSIST Co., Ltd.  TEL: +81(0)3-6433-3120 / E-MAIL: info@terrada-art-assist.co.jp